Book by DINITIA SMITH
Reviewed by ANNA SHAPIRO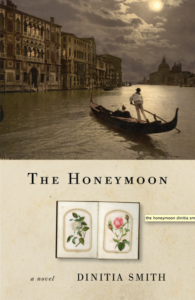 "One late afternoon in June of 1880, a rather famous woman sat in a railroad carriage traveling toward Venice with her new husband, a handsome young man twenty years her junior." Thus begins this accomplished tale, in which the honeymoon of a sixty-year-old bride is the frame for the life story of a woman who defied convention but had no wish to.
She is ruled, from the start, by her craving to be accepted, since her mother rejects all that is innate to her. The little girl just can't sit and sew or keep her hair neat; exemplifying the wild passion her mother hates, the girl chops it off. The child seeks her brother's approval as much as her mother's, but his tolerance for his little sister is used up when she forgets to take care of his prized rabbits as promised, and he comes home from school to find them dead.