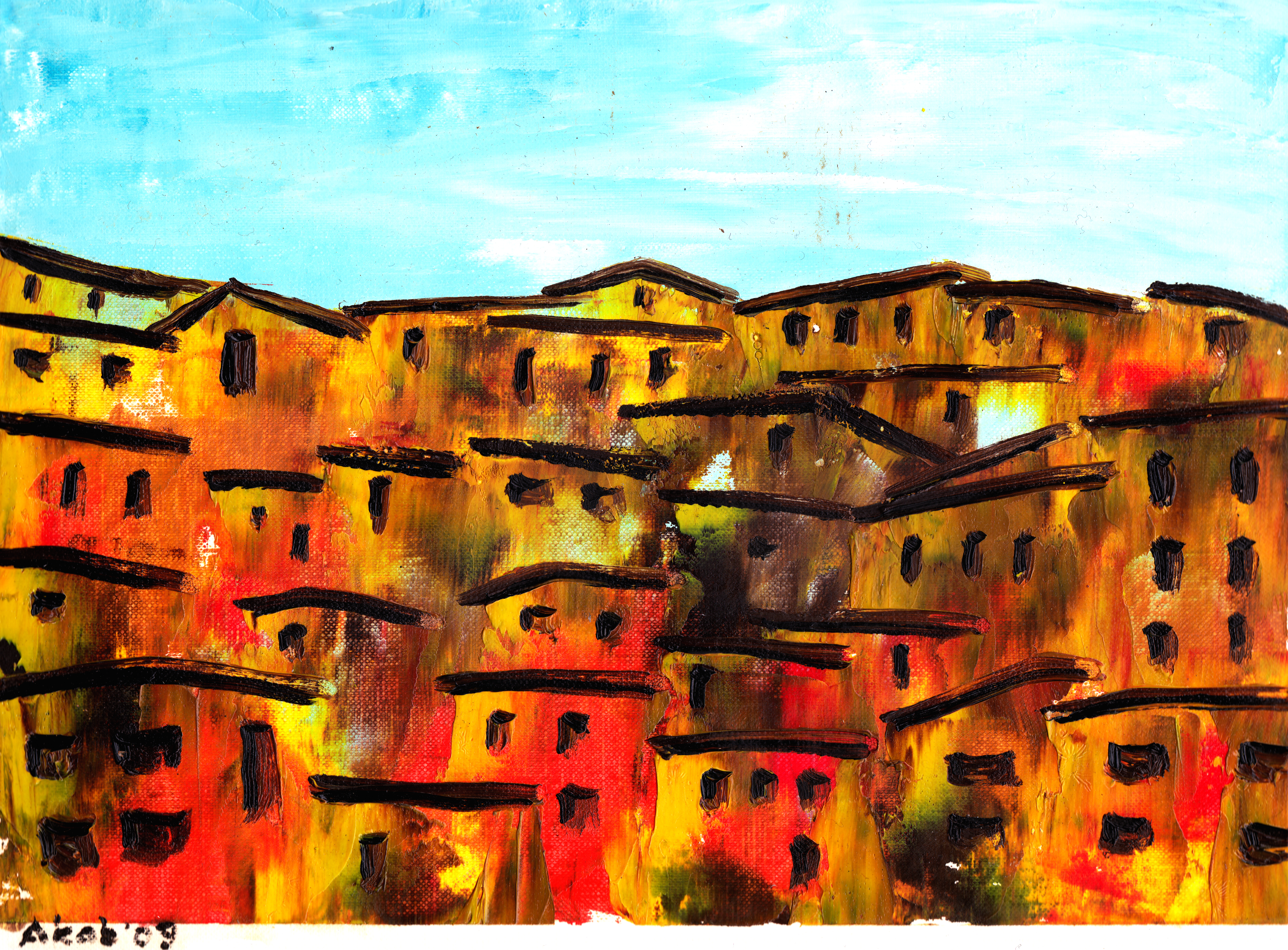 MAJIDAH AL-OUTOUM
He had a habit of outing clandestine lovers who were trying to keep their romances under cover. He would sing to us in a tender, plaintive falsetto. Sometimes he did seem to be singing a real song, one that existed out in the world, swapping in new words that he'd make up.
MARIAN CROTTY
In seventh grade, your friend Megan invites you to go raiding, which means sneaking around and throwing feed corn on other people's houses. This is rural Pennsylvania, a small town of rolling fields and old steel mills. It's fall, cold. The point is trespassing, minor vandalism.
RANDOLPH THOMAS
When winter set in, they came/ to see us with their baby,/ a beautiful child about a year old/ who was learning to walk/ and stepped proudly/ across our living room,/ waved her fists and hands/ and shook her straw colored hair./ They were in their late thirties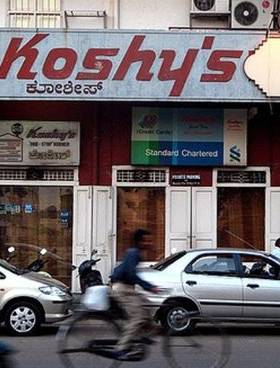 ANJUM HASAN
We are so obsessed with the new in this city, so impatient with the old, that it's sometimes hard to remember that the city has a past.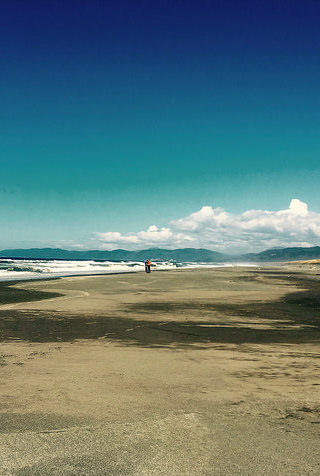 CATE LYCURGUS
Sandy showed us how. She placed the shovel's tip a few inches from a tuft's base. Angled the handle back a bit, just enough to loosen the grass before she lowered, hand-pulling.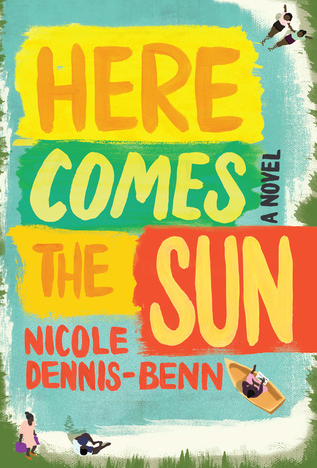 NICOLE DENNIS-BENN
Nicole Dennis-Benn's debut novel Here Comes the Sun opens with the stirring words, "God Nuh Like Ugly." The melding of Jamaican Patois and English establishes an immediate authenticity, as does the disturbing discovery that ugly is synonymous with the blackness of one's skin.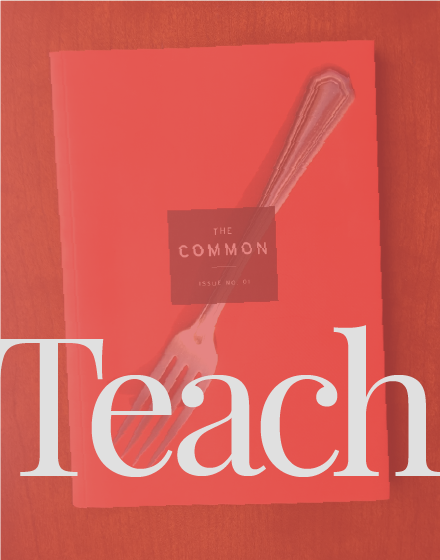 Using The Common in my first-year seminars has been fun, fruitful, and helpfully startling for these classes."
—Martha Cooley, Associate Professor of English, Adelphi University
Receive classroom subscription discounts, lesson plans, and more when you TEACH THE COMMON »
Read, read, read. Never miss an issue.
Home