Current Issue: 21
A special portfolio of work from Morocco, featuring stories translated from Arabic, and art from the Hindiyeh Museum of Art. Essays on family in India and nature in England, new fiction from Celeste Mohammed and Emma Sloley, and poetry by Peter Filkins, Denise Duhamel, Aleksandar Hemon, and Jose Hernandez Diaz.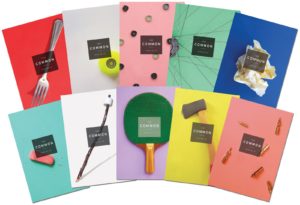 Subscribe to The Common today.
Purchase issues from The Common Webstore in print, Kindle, PDF, or e-book format.
Teach The Common in your classroom.
Issues