Current Issue: 14
Explore an abandoned mining town in British Columbia and shiver in the dark, freezing streets of Siberia. Issue 14's new stories, poems, and essays bring readers into butterfly museums and through the snow-covered woods of Alaska by dogsled. Our fall edition also features prints by Amherst College resident artist Betsey Garand and painter/printmaker Michael Mazur.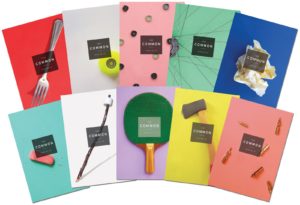 Subscribe to The Common today.
Purchase issues from The Common Webstore in print, Kindle, PDF, or e-book format.
Teach The Common in your classroom.
Issues