Current Issue: 25
A special portfolio of Arabic fiction from Kuwait, stories set in the USSR during perestroika and on the Texas-Mexico border, essays about romance during Ramadan, and the legacy of artist Marcel Duchamp, and poems by Ricardo Pau-Llosa, Karen Chase, Robert Cording, Tina Cane, and Felice Belle.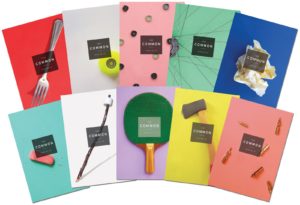 Subscribe to The Common today.
Purchase issues from The Common Webstore in print, Kindle, PDF, or e-book format.
Teach The Common in your classroom.
Issues