The Common Young Writers Program is a two-week (Monday-Friday) online creative writing program for high school students (rising 9-12). Taught by the editors and editorial assistants of Amherst College's literary magazine, the summer 2020 course will focus on the short story. Through writing exercises and contemporary reading assignments from The Common, we will introduce students to the building blocks of fiction (scene, character, plot, image) and guide them through the process of writing and revising their own short stories.
In addition to submitting daily assignments, students will meet several times as a group with our instructors and have the option to ask questions during office hours. Students will also meet individually with an editor and editorial assistant to discuss their own short stories, and will not only receive written feedback on their first drafts and final stories, but on all daily assignments. The program also includes access to written Q&As with editors and authors, an introduction to literary magazines and their role as a vital stepping stone for new authors, and additional, inspiring writing prompts. Students should expect to spend around 3-4 hours each day on their assignments, including meeting times.
The cost of the two-week program is $725 and includes group discussions, daily assignments, individual conferences and feedback, written handouts and beyond-the-course exercises, a digital edition of the latest issue, and a print subscription to The Common. Total class size is capped at 20 students and will be broken into small groups for discussions. A limited number of need-based tuition waivers are available.
The program runs July 6-17.
Click here for more detail about the program and to view a sample schedule.
Students may fill out a free application via Submittable. Applications close on June 1st.


About The Common
An award-winning print and digital literary journal published biannually, The Common includes short stories, essays, poems, and images that embody a strong sense of place and features diverse voices from around the world. The Common Online publishes original content weekly, including book reviews, interviews, personal essays, short dispatches, poetry, fiction, contributor podcasts and recordings, and multimedia features. Based at Amherst College, the magazine is a joint venture between the College and The Common Foundation, a 501(c)(3) nonprofit. The Common also runs the Literary Publishing Internship at Amherst College, mentoring students in all aspects of literary publishing, and the magazine is taught in high schools, colleges, and universities across the country.

Program Instructors
Editors

Marian Crotty is the author of the short story collection What Counts as Love, which was longlisted for the PEN/Robert W. Bingham Prize for Debut Fiction and won the Janet Heidinger Kafka Prize. Her short stories have appeared in literary journals such as the Alaska Quarterly Review, the Southern Review, and the Kenyon Review; a story is forthcoming in The Best American Short Stories 2020. She has a BA in English from The University of North Carolina at Chapel Hill, an MFA from Arizona State University, and a PhD in English from Florida State University. She is an assistant editor at The Common and an Associate Professor of Writing at Loyola University Maryland.
Jennifer Acker is founder and editor in chief of The Common. She's the author of the debut novel The Limits of the World, which was longlisted for the Massachusetts Book Award, and the Amazon bestselling memoir Fatigue. Her essays and short stories have appeared in The Washington Post, The Poets & Writers Complete Guide to Being a Writer, Ploughshares, n+1, The Yale Review, and other places. She has a BA from Amherst College and an MFA from the Bennington Writing Seminars and teaches writing and editing at Amherst College.
Emily Everett is managing editor of The Common. Her short fiction appears in the Kenyon Review, Tin House, Electric Literature, Mississippi Review, and other publications. She has a BA from Smith College and an MA from Queen Mary, University of London. She has a background in teaching and tutoring high school students preparing for college and has taught most recently at the Pioneer Valley Writers' Workshop and Writers in Progress.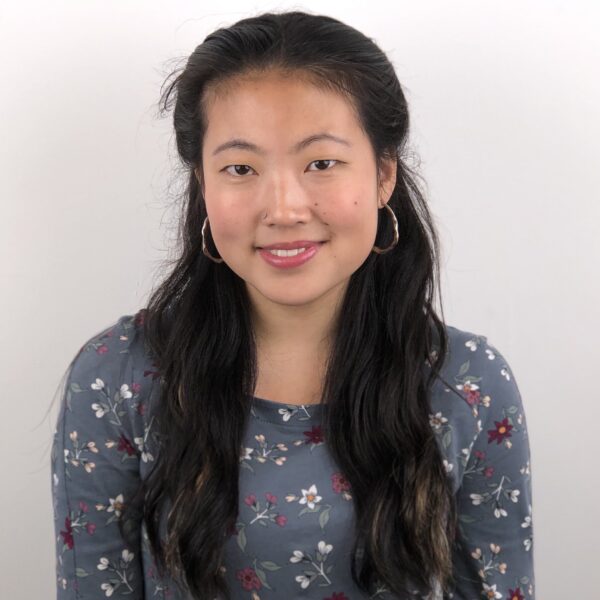 Isabel Meyers is the Literary Editorial Fellow at The Common. She was an English major at Amherst College and The Common's Thomas E. Wood '61 Fellow. Her work can be found in Mangrove Journal and she is a recipient of The G. Armour Craig Award for Prose. She just finished writing a historical fiction novella for her senior thesis, and is eager to finally catch up on some reading.  

Editorial Assistants
Whitney Bruno is a writer from Austin, Texas. She is a senior English and psychology double major at Amherst College, and her essays and fiction have been published in Make Muse. An Editorial Assistant at The Common, she additionally enjoys reading, baking, and embarking on nature trips when she's not working or writing. Her literary interests vary by the month, but at the moment, she is particularly fascinated by black speculative fiction. 
Elly Hong is the current Thomas E. Wood '61 Fellow at The Common and a senior English major at Amherst College. She is from Pasadena, California. When she's not writing, you can find her fencing, drawing, or looking for a dog to pet. She enjoys all genres of literature but is particularly fond of speculative fiction.
Sofia Belimova is an English major from New York City and an Editorial Assistant at The Common. Currently a junior at Amherst College, her areas of literary interest are poetry, literary criticism, Gothic fiction, and folklore. Outside of class, Sofia composes music, explores hiking trails, knits, and catches up on much-needed reading.
Program Details & Sample Schedule
Deadlines 
All writing exercises and reading responses are due at 5 pm EST on the day that they are listed (except for short story drafts, which are due at noon on Monday, July 13th).
Feedback/Discussions
You will receive written feedback on all daily assignments (writing exercises/reading responses) from an editorial assistant within 24 hours of submission deadlines, with oversight from an editor.

You will receive verbal feedback on your short story draft from an editor and editorial assistant in an individual Zoom conference that will be held within 24-48 hours of its submission deadline. 

You will receive written feedback (line edits and a letter) on your final short story draft from an editor and editorial assistant within one week of its submission deadline.  

All Zoom discussions will have an introduction from an editor, with small group sessions led by editorial assistants. 
Each day of instruction will be organized around a different aspect of fiction-writing craft.
 
Week 1
Monday
Reading Assignment + Writing Exercise #1  ●  Zoom Introductions, 11 am-12:30 pm
Tuesday
Reading Assignment + Reading Response
Wednesday
Writing Assignment #2  ●  Zoom Discussion, 11 am-12 pm
Thursday
Reading Assignment + Reading Response  ●  Zoom Office Hours by Appointment, 11 am-12:30 pm (20 min ea)
Friday
Writing Exercise #3  ●  Zoom Discussion, 11 am-12 pm
 
Week 2
Monday
First Draft of Story Due by 12 pm
Tuesday
Reading Assignment + Reading Response  ●  Zoom Individual Conferences (with assigned editor & editorial assistant, 20 min ea)
Wednesday
Writing Assignment #4  ●  Zoom Individual Conferences Continued (with assigned editor & editorial assistant, 20 min ea)
Thursday
Reading Assignment + Reading Response  ●  Zoom Discussion, 11 am-12 pm
Friday
Final Draft of Story Due  ●  Zoom Discussion, 11 am-12 pm  ●  Student Readings, 6-6:30 pm (all staff & students, parents invited)