Teach The Common in your classroom and introduce your students to contemporary literature and art from around the world.
High school, Undergraduate, and Graduate-Level Courses
Develop critical thinking, close reading, and rigorous analytic writing skills. Inspire creative expression. Encourage students to think of themselves in the roles of editors and publishers. Enrich students' knowledge of domestic and global languages, histories, and literatures. Add The Common to your curriculum for:
Contemporary literature
Creative writing
Editing and publishing
First-Year Seminars
Translation Progams
and much more
We Make It Easy
Pick two issues of The Common.Use our most recent issues or select from our archives. Our staff can help you choose the best issues for your curriculum.
Schedule your classroom visit.Editor-in-Chief Jennifer Acker answers students' questions and provides a rare window into the publishing process.
Use our supportive resources.We'll send you sample lesson plans, complementary readings, audio, and interviews tailored to your chosen issues to enhance student engagement.
All for just $20 per student. Single-issue ($10 per student) and digital subscriptions are also available. We can invoice your department or set up a storefront for students to pay individually.
Contact Us to Learn More
Sample Lesson Plans
Our lesson plans and prompts are adapted from teachers and professors who have used The Common in their classrooms. Some provide samples of student work.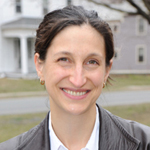 "In my experience teaching and visiting classrooms, I see students feel the pulse of contemporary writing as both writers and close readers. They are inquisitive and reflective, ask excellent questions, and go on to produce admirable writing based on what they've read." —Jennifer Acker, Editor in Chief  •  See Acker's Amherst College "Editors and Authors" seminar.
Who's Teaching The Common?
"The works in The Common provide my students with a near limitless combination of ways to reflect upon how place functions in their lives and inspire them to find creative means of communicating those reflections to their readers."
—Julian Zabalbeascoa, Visiting Professor, University of Massachusetts Lowell Honors College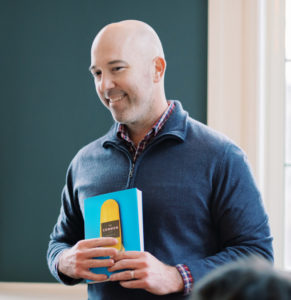 Teach The Common