Book by CHARLES BAXTER
Reviewed by SUSAN TACENT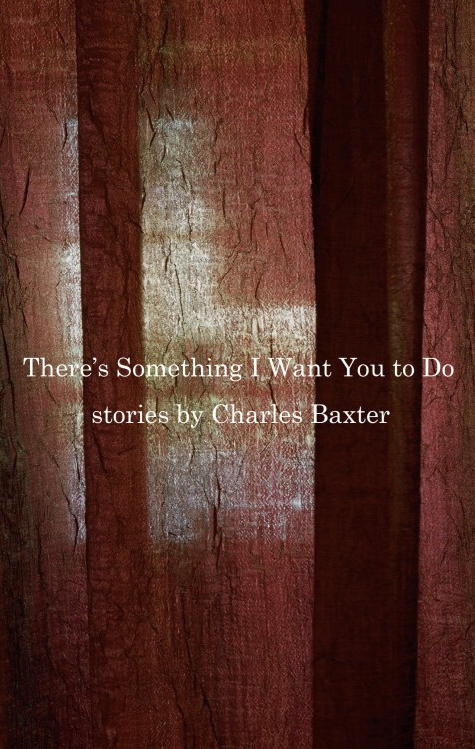 A new Charles Baxter book is always cause for celebration. As a writer, I always learn a thing or two about craft while being provoked, moved, entertained, and unsettled. Baxter's latest collection of stories, There's Something I Want You To Do, serves his usual range of social commentary, humor, wisdom, and good yarn in multiple structures.
Baxter begins this one with an epigraph from Primo Levi's The Reawakening about the Ten Commandments, also known as The Decalogue:
"…Nobody is born with a decalogue already formed… everyone builds his own… everybody's moral universe, suitably interpreted, comes to be identified with the sum of his former experiences, and so represents an abridged form of his biography."
Baxter has called this ten-story collection his decalogue, and it feels like his own deeply personal digest of experience.