All posts tagged: Chris Bachelder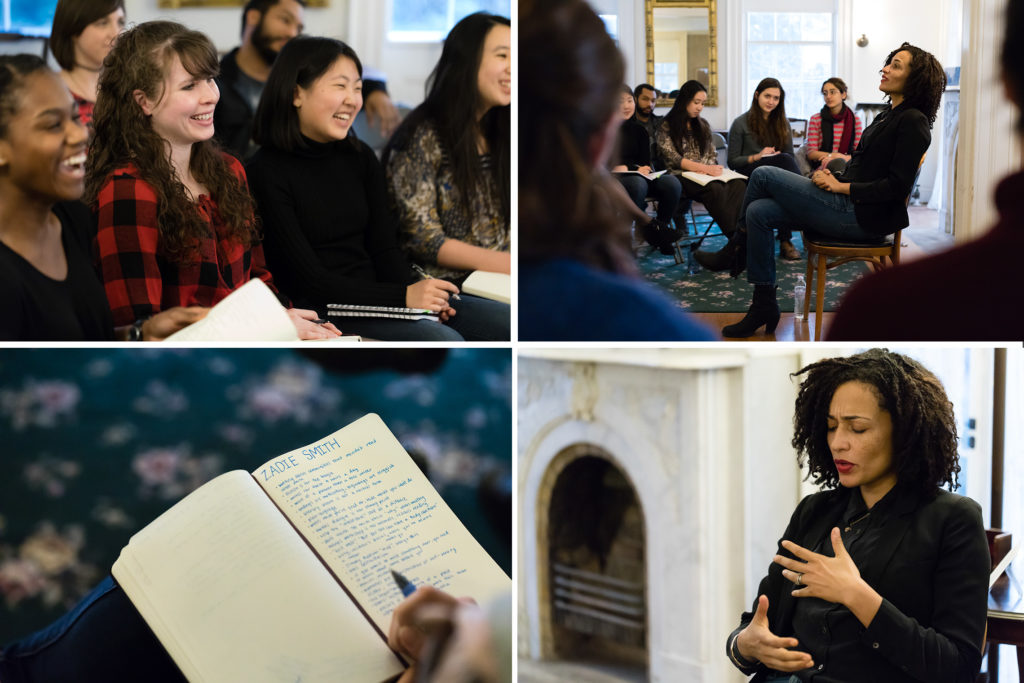 Photos of LitFest 2017
Thursday, March 2, 2017 (All day)
–
Saturday, March 4, 2017 (All day)
Amherst's annual literary festival celebrates the College's extraordinary literary life by bringing to campus distinguished authors and editors to share and discuss the pleasures and challenges of verbal expression—from fiction and nonfiction, to poetry and spoken-word performance.
This year's festival features award-winning novelist Zadie Smith, Pulitzer Prize-winning historian Doris Kearns Goodwin, and 2016 National Book Award Fiction Finalists Chris Bachelder and Jacqueline Woodson, among others.
Amherst College Literary Festival 2017
This February, we're busily reading new novels by three award-winning authors who will be visiting us next month for LitFest at Amherst College. If there's a common thread for this month's Friday Reads, it's memory: commemorating events, friendships, departures, and failures. But it could just as easily be their outstanding quality, as we contribute to the already effusive praise these books have earned. Get reading, and then join us March 2-4 for LitFest!
Recommended:
Swing Time by Zadie Smith, The Throwback Special by Chris Bachelder, and Another Brooklyn by Jacqueline Woodson.
Friday Reads: February 2017