Book by PAMELA ERENS
Reviewed by DEBORAH MICHEL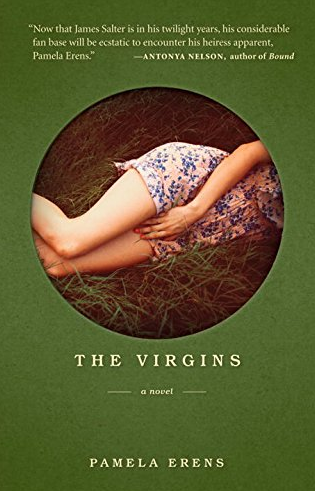 The prep-school novel has never grabbed me. Maybe it's because I'm a Californian who didn't go to an exclusive New England boarding school or send my children to one. Maybe it's because these novels (yes, you, A Separate Peace, The Prime of Miss Jean Brodie, Prep, A Starboard Sea, and all the Harry Potter books, not to mention The Dead Poet's Society, even though it's a movie)—seem precious and predictable portraits of a cossetted (albeit often deadly) social niche.
The Virgins, however, is different. This elegant new novel by Pamela Erens (who attended Phillips Exeter) defies niche or genre. It is indeed set in an East Coast boarding school, and this setting plays a large role, but Erens does so many more interesting things than the usual exploration of class and teen angst, not least the creation of an utterly original female protagonist, the spiky, seductive, cringe-producing Aviva Rossner, whose aggressively Jewish name alone invokes a knowing frisson as soon as it appears. In the very next sentence, the narrator, another student, announces his name: Bruce Bennett-Jones. Erens has already subverted our expectations.We just don't know it yet.