Artist: TANYA AGUIÑIGA
Curated by ELIZABETH ESSNER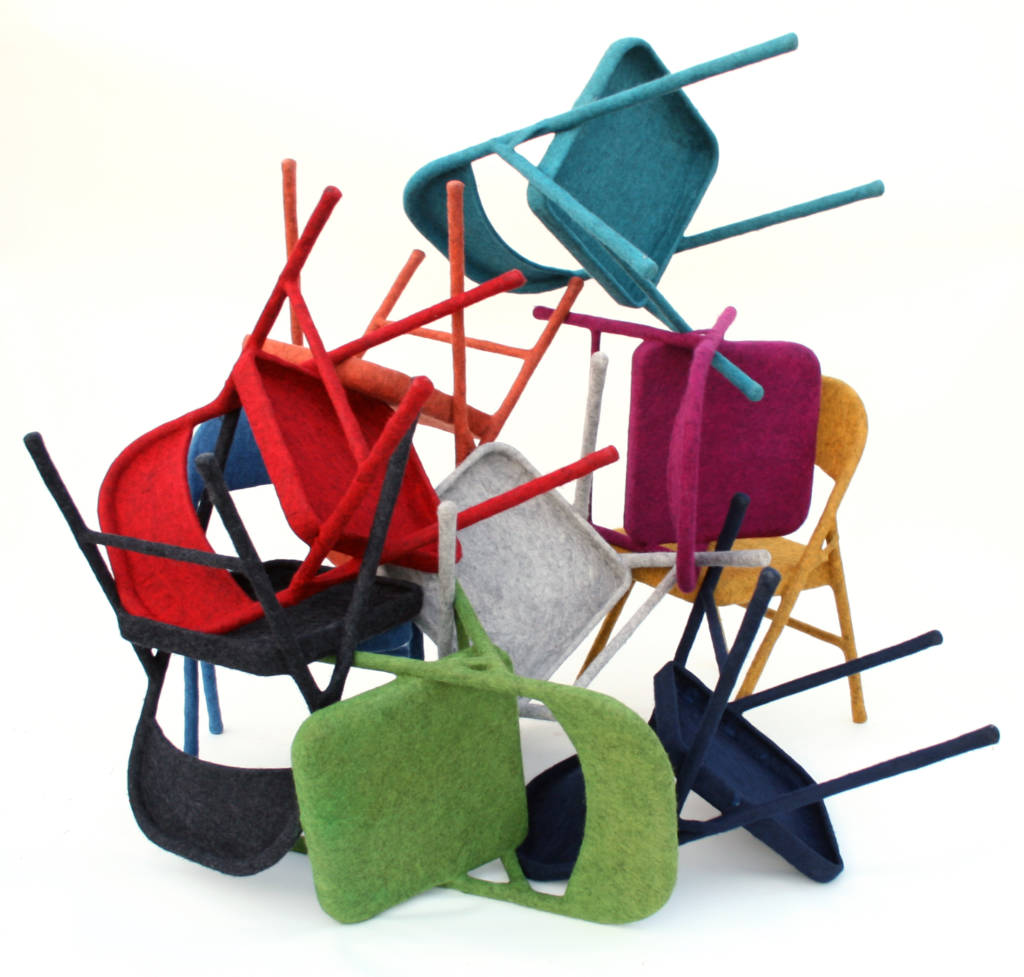 Everyone has sat on a gray, metal folding chair: waiting at the DMV, as an extra guest at a dinner table, working in a makeshift office. Tanya Aguiñiga, a Los Angeles-based designer, transforms this ubiquitous piece of furniture in her series, Felt Chairs. Aguiñiga spends up to twenty laborious hours lovingly hand-felting each simple folding chair, covering it in vibrant color. Metal becomes a skeleton for bright and singular textured felt, akin to skin. What was cold is now warm, what was common is now individual. How we place ourselves in this chair has changed entirely.