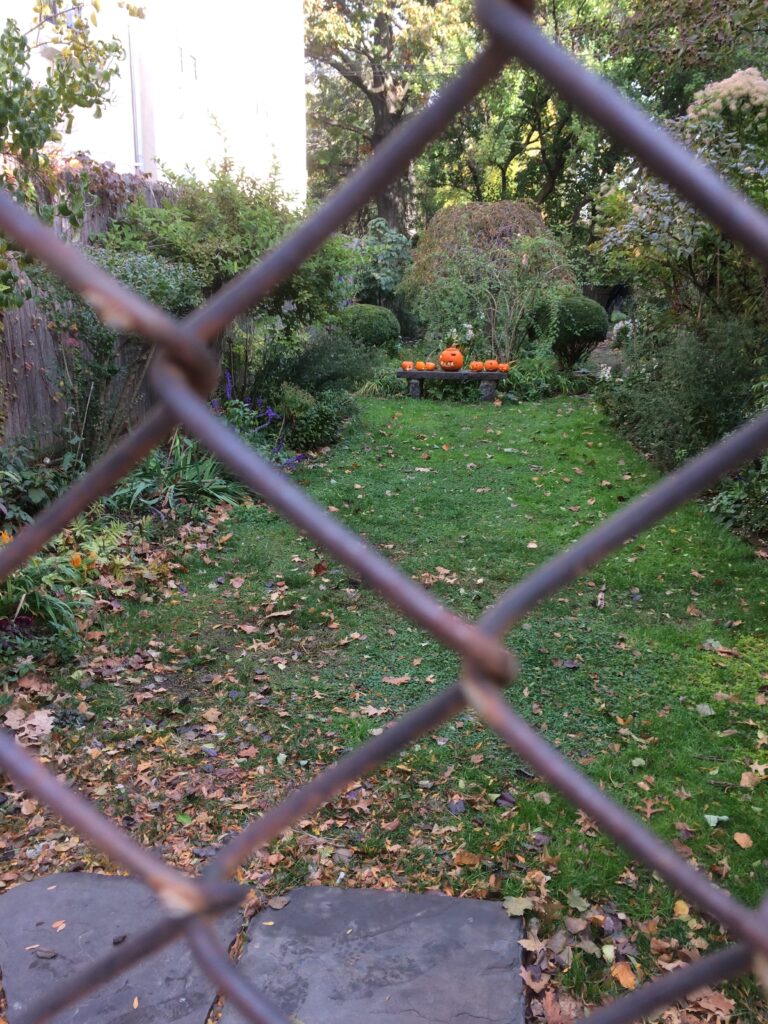 GOD Almightie first Planted a Garden. And indeed, it is the Purest of Humane pleasures. It is the Greatest Refreshment to the Spirits of Man; Without which, Buildings and Pallaces are but Grosse Handy-works.
—Francis Bacon, from his 1625 essay, "Of Gardens"
I open the garden on the morning of November 4, after sixteen hours of poll work the day before, sure Trump will be re-elected. The lawn is scattered with red and yellow leaves. The late roses are wan and bedraggled as chiffon ballgowns after a hard night of dancing. Shocking purple aconitum are the finale—their hood-shaped blossoms (hence their popular name, monk's hood) visible from fifty feet away. The twisted apricot tree is filled with warblers; this English garden in Brooklyn makes a classy pit stop on their way to Guatemala.