Book by JOHN KINSELLA
Review by NICHOLAS BIRNS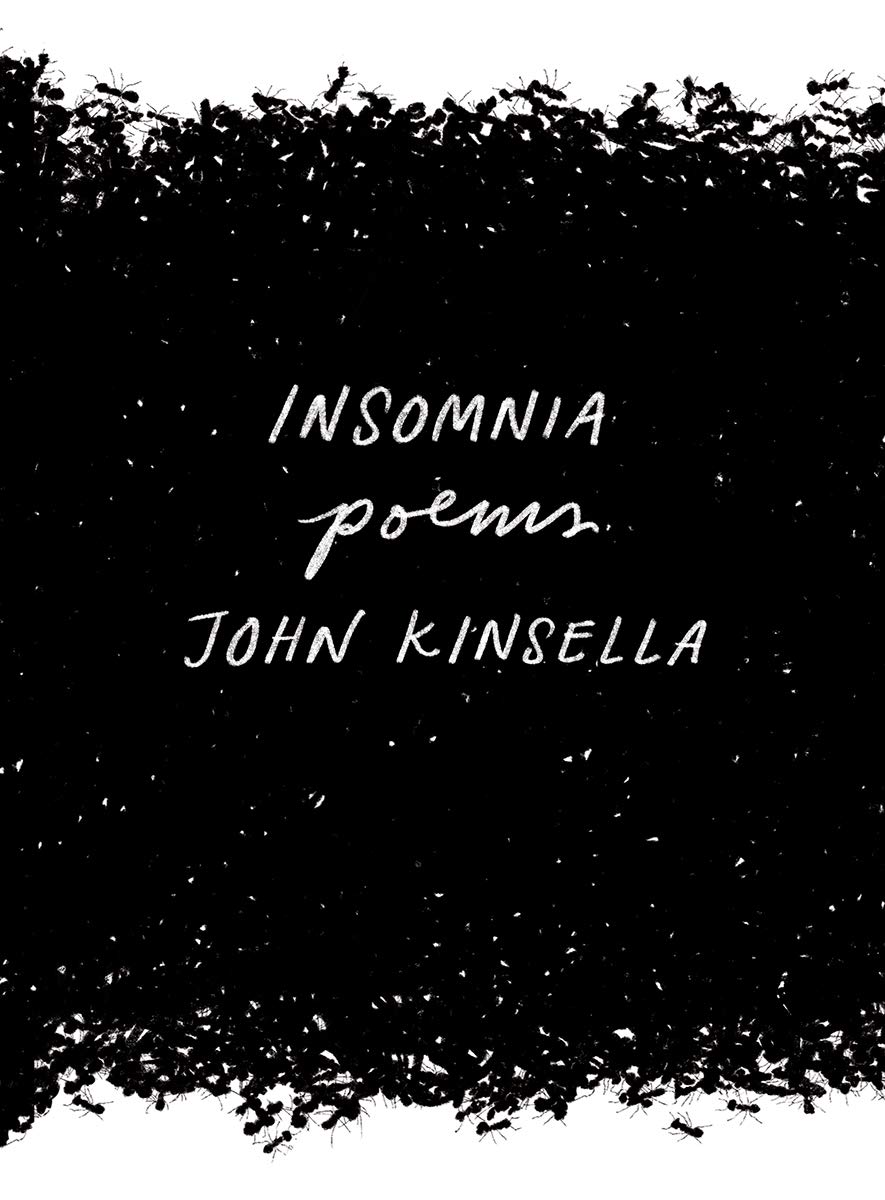 Insomnia, the latest of the many volumes of poetry John Kinsella has published, is one of his strongest collections of the past decade. Kinsella is an Australian poet, now in his late fifties, who is at once one of the most widely recognized figures in contemporary poetry yet still too little known in some literary quarters. He is abundantly and buoyantly prolific, both on his own and with collaborators of many backgrounds and affiliations. He is at once committed to experimental, avant-garde styles and to a decolonizing, anti-racist, in his words 'vegan anarchist' politics. There is a third commitment that nestles aside these two, although less trumpeted: a participation in a lyric tradition and a lyric kind of 'truth,' the manifold, irreducible, unformalizable sort of truth Goethe (who would have enjoyed the poems in Insomnia placed in Tübingen) imagined when he spoke of Dichtung und Wahrheit (poetry and truth).