Book by TEFFI (Translated from Russian by ROBERT and ELIZABETH CHANDLER, ANNE MARIE JACKSON, and IRINA STEINBERG)
Reviewed by OLGA ZILBERBOURG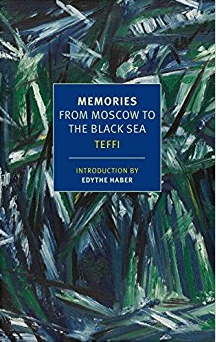 Teffi, nom de plume of Nadezhda Lokhvitskaya, was born in 1872 into a prominent Russian family. Following in the footsteps of her older sister Maria—poet Mirra Lokhvitskaya—Teffi published poetry and prose from the age of 29. She soon rose to fame by practicing a unique brand of self-deprecating humor and topical social satire. In her 1907 hit one-act play The Woman Question, subtitled A Fantasy, Teffi imagined a world in which a women's revolution against men achieves a full role reversal. Women come to occupy the prominent political, military, academic, professional, and bureaucratic roles, while men are subjugated to the childcare and household management tasks. Though the play's ending largely dismisses this scenario and trivializes the feminist cause, through humor, the piece makes the point that bad behavior—infidelity, sexual harassment, excessive drinking, pettiness—is a function of social status rather than of biological sex.