Book by SUNETRA GUPTA
Reviewed by JENN MAR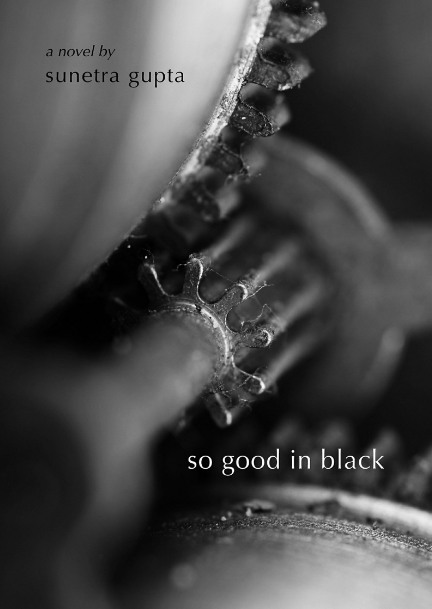 In Sunetra Gupta's So Good in Black, the devil is a fashionable industrialist with a seaside villa in Bengal, and he's guilty not of any overtly malicious crime, but of donating milk to children. Incredible as it may seem, evil in this novel is not made of sulfur and coals, but of institutionalized power driving the market of ethics. It's this market of ethics, or ethical imperialism, that Gupta explores in her fifth novel, a novel that unfolds with heated conversations, and dialogue resembling philosophical debates.
The premise guiding these debates is just as sinuous as the devil himself. American travel writer Max Gate returns to Calcutta to attend a woman's funeral, and like all travelers returning to a destination after so many years of misery, Gate experiences a heightened sense of wonder, and chill, towards the landscape so inextricably tied to his memories. As he surveys the beach, following a shadowy figure along the seashore, the daughter of a woman from his formative years, Gate delivers an incantation to the past: "Child on the seashore, I loved your mother once.