Movie directed by BAZ LUHRMANN
Reviewed by LISA ALEXANDER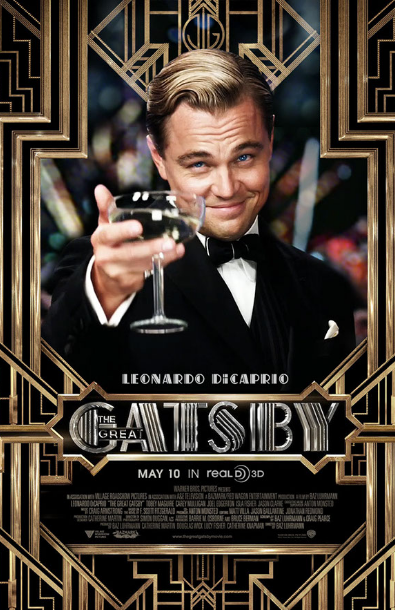 F. Scott Fitzgerald's 1925 The Great Gatsby is a simple story at heart: poor boy meets rich girl and, by dint of superhuman perseverance, transcends his origins only to find out it doesn't matter because her kind will never accept him anyway. This slender novel has become shorthand for the Zeitgeist of the Twenties. Its language is flowery, even hothouse, Fitzgerald's voice lush. Yet, using a detached character as narrator, Fitzgerald knits atmosphere, recurring objects, patterns, and themes into an iconic drama about the ringing failure of the American dream and a contender for The Great American Novel. Australian director Baz Luhrmann's new adaptation of Gatsby is the third major film version and, though this Gatsby is a fun ride, its emphasis on spectacle muddies Fitzgerald's masterpiece.