JENNIFER ACKER and CURTIS BAUER interview ROSS GAY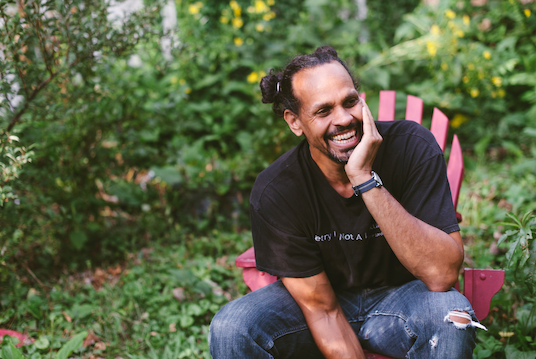 Ross Gay is the author of the poetry collections Catalog of Unabashed Gratitude, winner of the Kingsley Tufts Award and a finalist for the National Book Award and the National Books Critics Circle Award, Bringing the Shovel Down, and Against Which. In February he published his first book of prose, The Book of Delights. At the 2019 AWP Conference in Portland, OR, The Common's editor in chief, Jennifer Acker, and Translations Editor, Curtis Bauer, sat down with Ross over lunch to talk about his latest book, which has led him to realize his life's work.   
JA: It seems to me that your two recent books, the Catalog of Unabashed Gratitude and The Book of Delights, were written in a similar vein and in a similar spirit, even just from the titles. One of the things they're both doing is thematically trying to draw attention to joy and delight. I wonder if they were consciously part of the same project, different outlets for a similar impulse?