This is the first in a series of features highlighting the Black writers our editors and staff have been reading. To read The Common's statement in support of the nationwide protests against anti-Black racism, white supremacy, and police brutality, click here.
Recommendations: water & power by Steven Dunn, King Me by Roger Reeves, and An American Marriage by Tayari Jones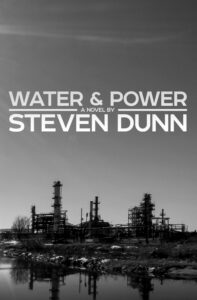 water & power by Steven Dunn
Recommended by Elly Hong, Thomas E. Wood '61 Fellow
The cover of water & power calls it a novel. Both author Steven Dunn and the book's narrator describe it as a "fictional ethnography," and this broader term is perhaps a more fitting description of a book that defies classification. Most of water & power resembles a novella in flash, written in prose that comes in bursts no longer than a page. Yet there are also moments of poetry, as well as photographs, found documents, and collages. The book's dynamic structure was immediately striking, and both its form and its content continued to stun me as I read.