April 6, 2014, marks the 20th anniversary of the horrific genocide in the African country of Rwanda, when an average of 8,000 people were killed per day over a period of 100 days.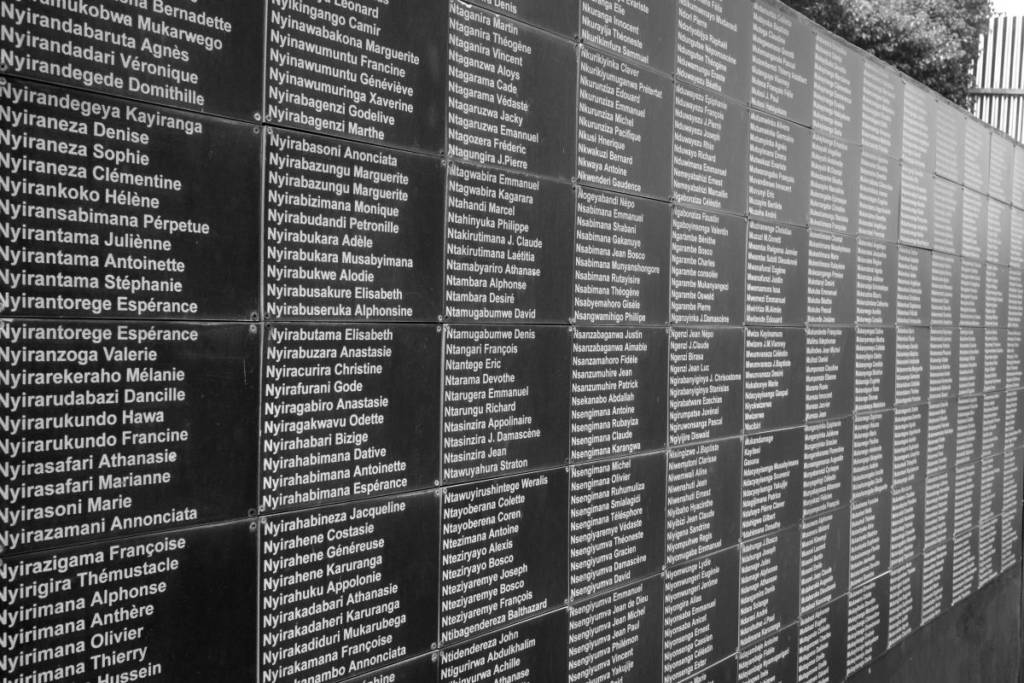 Victims of the 1994 genocide are engraved in a wall in the Kigali Genocide Memorial Center in the capital of Rwanda. 
In 1994, I followed the news out of Rwanda as we learned that over a period of 100 days, those identified as Hutus killed some 800,000 others identified as Tutsis, mostly with machetes. Recently returned from a decade working as a foreign correspondent,  I considered returning overseas to cover the immediate aftermath, but only briefly: I was pregnant with my third baby, and I knew from experience a pregnant me could not manage the extended stretches without sleep and food which would be required to report on this story, at once complex and horrifyingly simple.