Book by JUNOT DIAZ
Reviewed by MELINDA MISENER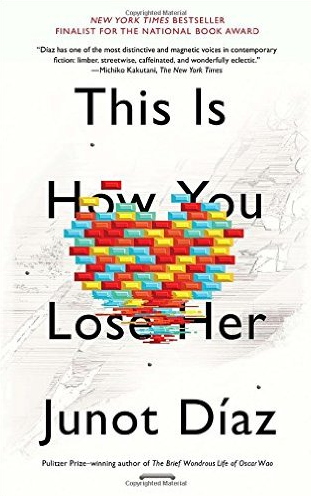 This is How You Lose Her is the title of Junot Diaz's new short story collection, though it feels most accurate to call it an exposition: this is how you lose her. And this is how you lose her. And her.
You get the picture.
As a whole, the book serves as a highly specific, painfully obvious example of how to wind up entering middle age not only single but feeling very alone, the last few decades of your life littered with romances that failed because of you. Because you couldn't stop cheating.