Event Date: Wednesday, March 27–Saturday, March 30
Location: Oregon Convention Center
The Common will host a booth at AWP 2019 from March 27–30. Visit us at table T7040, and check out these panels, featuring Editor-in-chief Jennifer Acker and Managing Editor Emily Everett! More info below.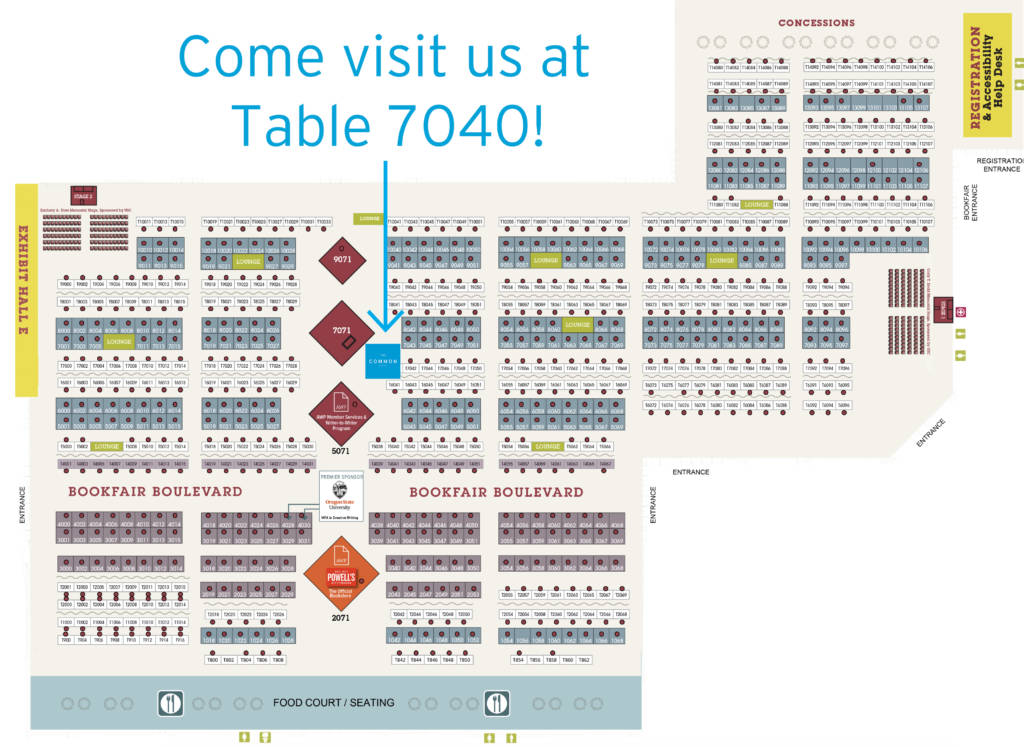 Thursday, March 28
1:30 pm to 2:45 pm
A105, Oregon Convention Center, Level 1
R216. Lit Mag Editors in Academia, Sponsored by CLMP. (Stephanie G'Schwind, Lisa Roney, Jodee Stanley, David H. Lynn, Jennifer Acker) How might university literary magazine editors generate more value for what they do? Editing a university-affiliated magazine presents unique challenges well beyond those of simply publishing a magazine. This roundtable discussion will cover everything from course release time, research credit, and staffing issues, to working with or around academic development departments and building circulation through university websites.
---
Friday, March 29 
12:00 pm to 1:15 pm
B110-112, Oregon Convention Center, Level 1
F184. The Lifecycle of a Submission: Editors Explain. (Emily Everett, Leslie Marie Aguilar, Mark Drew,  Evelyn Rogers, and Alana Csaposs) Lit mags receive thousands of submissions, and publish only a tiny fraction. Who decides? What makes the difference between acceptance and rejection? Editors from Tin House, Missouri Review, Gettysburg Review, Meridians, and The Common take you behind the scenes, from slush to publication. This panel seeks to demystify the submission process, allowing writers to access editor feedback and learn what's really going on behind the form rejections.
---
Saturday, March 30
10:30 am to 11:45 am
E145, Oregon Convention Center, Level 1
S164. Editor-Author Relationships: How Should They Be?. (Jennifer Acker, John Freeman, Patrick Ryan, and Matt Ortile ) Literary journals and small presses provide a platform for launching the careers of writers, and strong editorial support is key to this role. Collaboration between editor and author happens in real time, on the page. In turn, editors are often writers, with their own distinct experiences sending work into the world and being edited. What can and should editors provide authors, and how can their own experiences as writers and literary citizens inform and expand these collaborative relationships?