Event Date:
Saturday, October 19, 2013 (All day)
Location: 
Copley Square, Boston, MA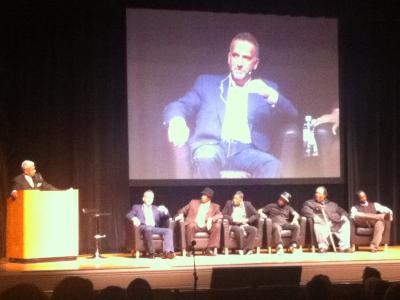 The Common will be attending the Boston Book Festival in October! Come see us there.
The Boston Book Festival is New England's largest annual literary event. 2012's Boston Book Festival featured more than 125 presenters and dozens of sessions for kids and adults,.  The BBF also boasted a bustling street fair, workshops for aspiring authors, an outdoor music stage, and more!  For more info on this year's event, see www.bostonbookfest.org
Image of the cast of The Wire, from "The Art of the Wire," the opening event of last year's Boston Book Festival.  Courtesy of Flickr Creative Commons user bradalmanac.