Listen on Google Podcasts.
Transcript: Leisl Schwabe Podcast. 
Liesl Schwabe speaks to managing editor Emily Everett about her essay "The Marching Bands of Mahatma Gandhi Road," which appears in The Common's spring issue. Liesl talks about the time she spent in Kolkata, India listening to the mostly-Muslim marching bands perform at Hindu weddings and religious ceremonies, and what drew her to this subject. She also discusses the research, writing, and revision that went into this essay, her approach to teaching creative writing, and her next writing projects.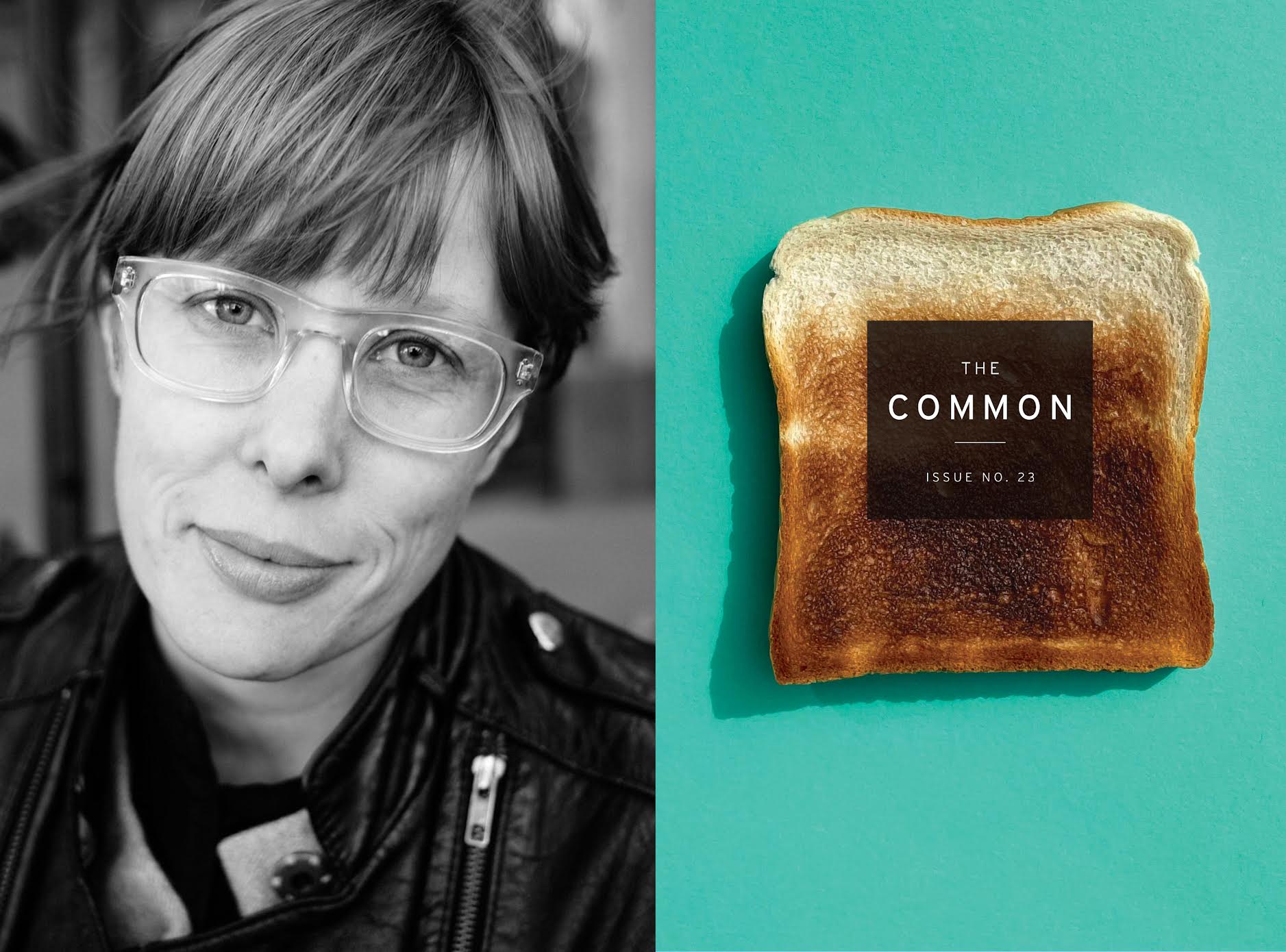 On bringing Kolkata to life on the page:
"Kolkata is a place that you feel in all of your senses. Visually there's a lot happening, the traffic is intense, the honking is almost nonstop. It's hard to have a conversation on the street. The heat is intense. I knew that I wanted to start the essay with how saturated this stretch of the city is, with sounds and heat and so much happening."
On addressing your point of view in creative nonfiction:
"I teach writing, and have for many, many years. This is something that I'm constantly working on with students. As much as an essay is about whatever you're interpreting, whatever you're analyzing, whatever you're assigning value to, it's also about how you tell the story. This applies to any real kind of writing, not just creative nonfiction. Who is the first-person narrator, who is experiencing this, what is our lens? That provides a different sense of where that interpretation or analysis is coming from.
But it also provides an opportunity for reflection. As someone who writes a lot about India, for instance—I'm American, I'm white, I'm from Ohio. So I'm always interested in implicating myself. How am I involved in this thing, even if to me this feels new or novel or foreign or different, there's some sort of connective tissue here in which I myself am implicated and involved. To me that's the interesting part of nonfiction. That's where juxtapositions are created, and interesting connections and tensions and patterns are created from the literature itself, from the work of writing."
On creative writing as a part of a larger discourse:
"A real sense of listening is so important to any kind of writing: to understanding what's already happening, and what you're going to contribute to the conversation. It's like if you were sitting down at a dinner party—ideally you'll listen to what's being said around you before you chime in. That has really guided my work as an educator. We think of writing as solitary. We think we're just writing what we think, but I see it through the much larger frame of public discourse, and the responsibility of literacy and the responsibility of education."
Liesl Schwabe's essays have appeared in The New York Times, The Washington Post, the Los Angeles Review of Books, LitHub, Words Without Borders, Creative Nonfiction, The Rumpus, and Off Assignment, among other publications and anthologies. A former Fulbright-Nehru Scholar in Kolkata, India, Liesl now lives with her family in Western Massachusetts.
Read Liesl's essay "The Marching Bands of Mahatma Gandhi Road" in The Common at thecommononline.org/the-marching-bands-of-mahatma-gandhi-road.
Follow her on Twitter @Liesllibby, and read more at lieslschwabe.com.
The Common is a print and online literary magazine publishing stories, essays, and poems that deepen our collective sense of place. On our podcast and in our pages, The Common features established and emerging writers from around the world. Read more and subscribe to the magazine at thecommononline.org, and follow us on Twitter @CommonMag.
Emily Everett is managing editor of the magazine and host of the podcast. Her debut novel is forthcoming from Putnam Books. Her stories appear in the Kenyon Review, Electric Literature, Tin House Online, and Mississippi Review. She is a 2022 Massachusetts Cultural Council Fellow. Say hello on Twitter @Public_Emily.