By RICO GATSON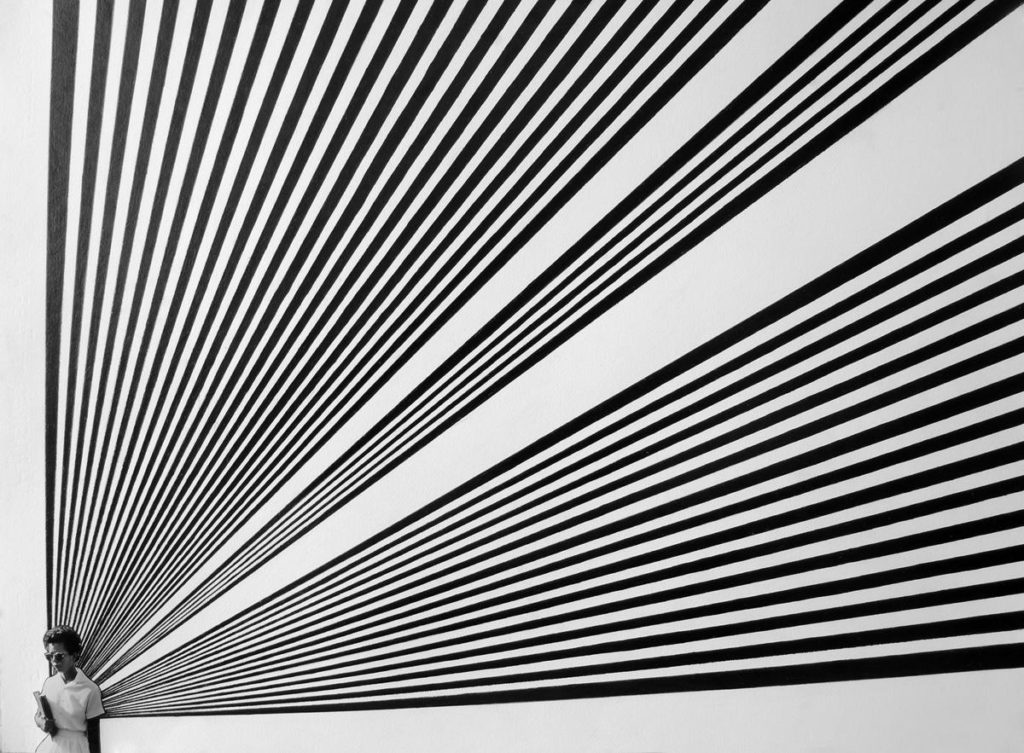 Introduction by David E. Little
What was required was a new story, a new history told through the lens of our struggle.

—Ta-Nehisi Coates
They say there's nothing harder than hitting a fastball. In America, clichés on the difficulty of sports abound. But how to describe the challenges of art? Like picking up a paintbrush and making an original and meaningful mark on a surface overlaid with received history. Talk about hard. That's the challenge Rico Gatson first discovered as a Californian transplant studying art at a small Christian university in the Midwest. As a broad-shouldered cornerback, he arrived with a football scholarship and soon developed a passion for art. Four years later, he moved east to Yale University's prestigious MFA program, which has trained generations of renowned painters—Brice Marden, Chuck Close, and Michael Mazur, among others.
It is clear that Gatson sees through a "lens of our struggle," and seeks out a "new story" in his art through appropriation, photo collage, and abstraction. In one of his most important series, Gatson features heroic figures from the black power movement, including heavyweight champion Muhammad Ali, author James Baldwin, and the lone figure of the "Little Rock Nine," Elizabeth Eckford. Their black-and-white photographs are cutouts from the Internet, collaged onto the stark ground of white paper. Set against this ideologically charged spatial field, they are animated with hand-drawn rays, which appear as halos of energy and political power.
Gatson's choices of subjects and media are reminders of contemporary art's unconscious whiteness, handed down through design, pigment, and narrative. In contrast, Gatson paints thick black lines and uses a palette of vibrant hues (red, orange, purple, and sometimes green) drawn from the colors of African and Pan-African flags. In these pages, a selection of Gatson's paintings and works on paper provides a glimpse of this artist's range and ambition.
Rico Gatson's work is on display at the Mead Art Museum at Amherst College during the 2016–2017 academic year.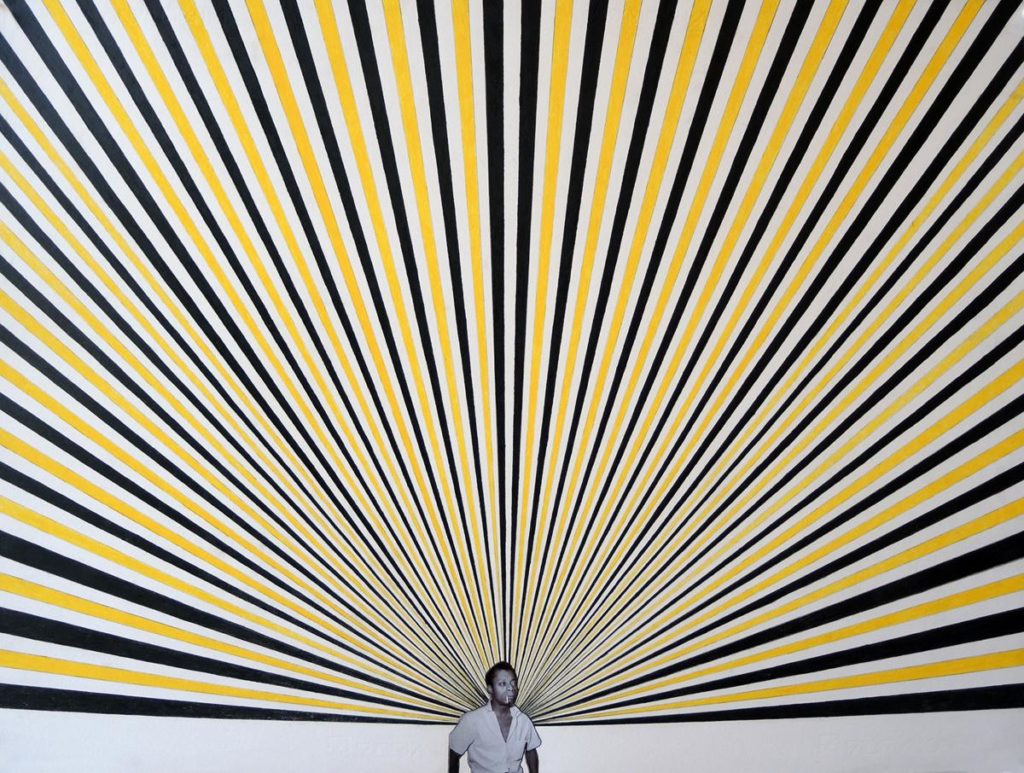 ST. JAMES #3, 2015, COLOR PENCIL AND PHOTOGRAPH ON PAPER (22″ x 30″)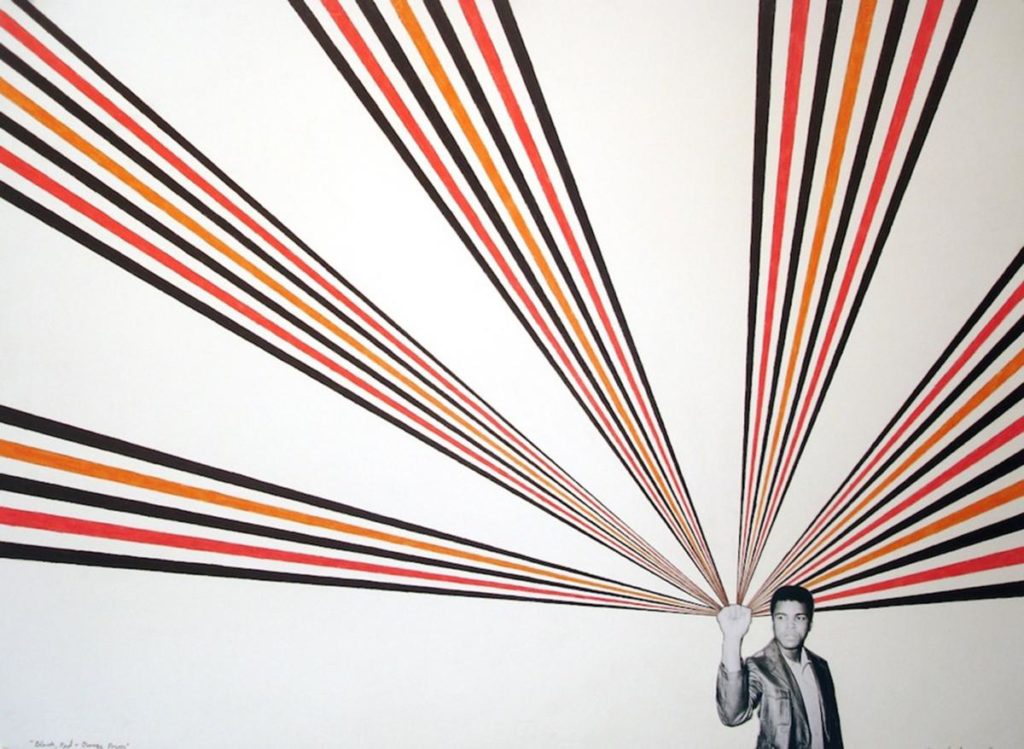 ALI POWER, 2015, COLOR PENCIL AND PHOTOGRAPH ON PAPER (22″ x 30″)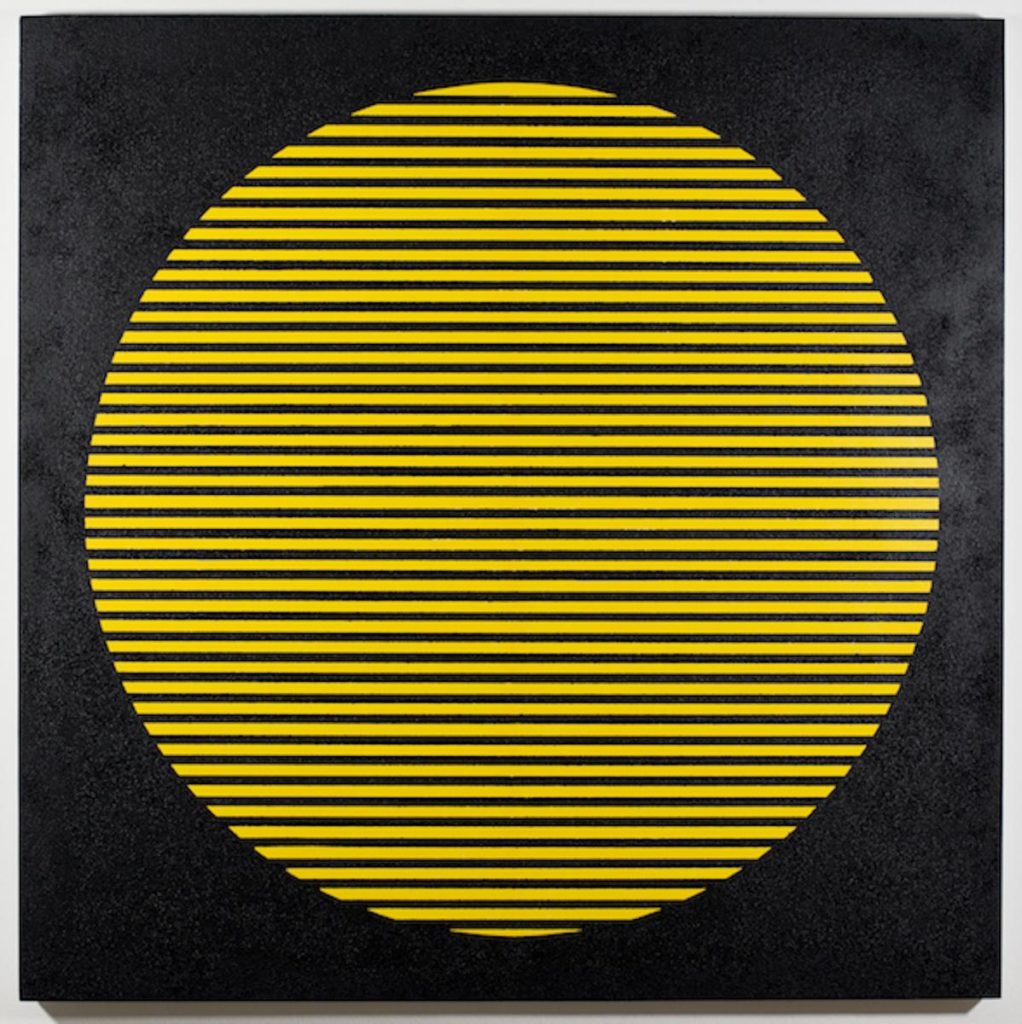 UNTITLED (SUN), 2013, ACRYLIC PAINT AND SPRAY PAINT ON WOOD (48″ x 48″)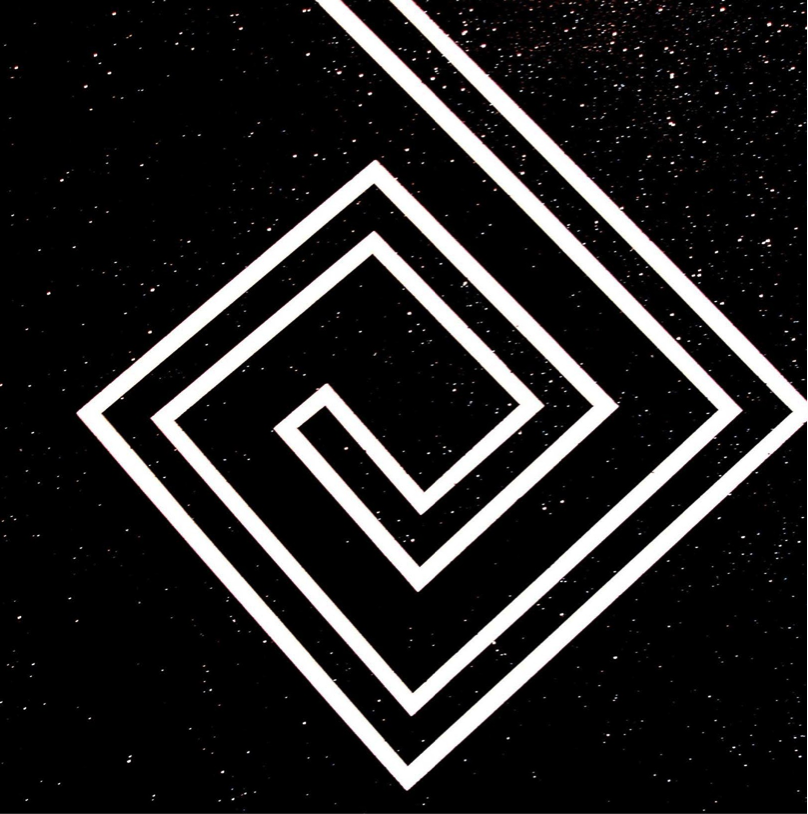 BLACK STREAK, 2009,  LATEX PAINT AND GLITTER ON WOOD (24″ x 24″)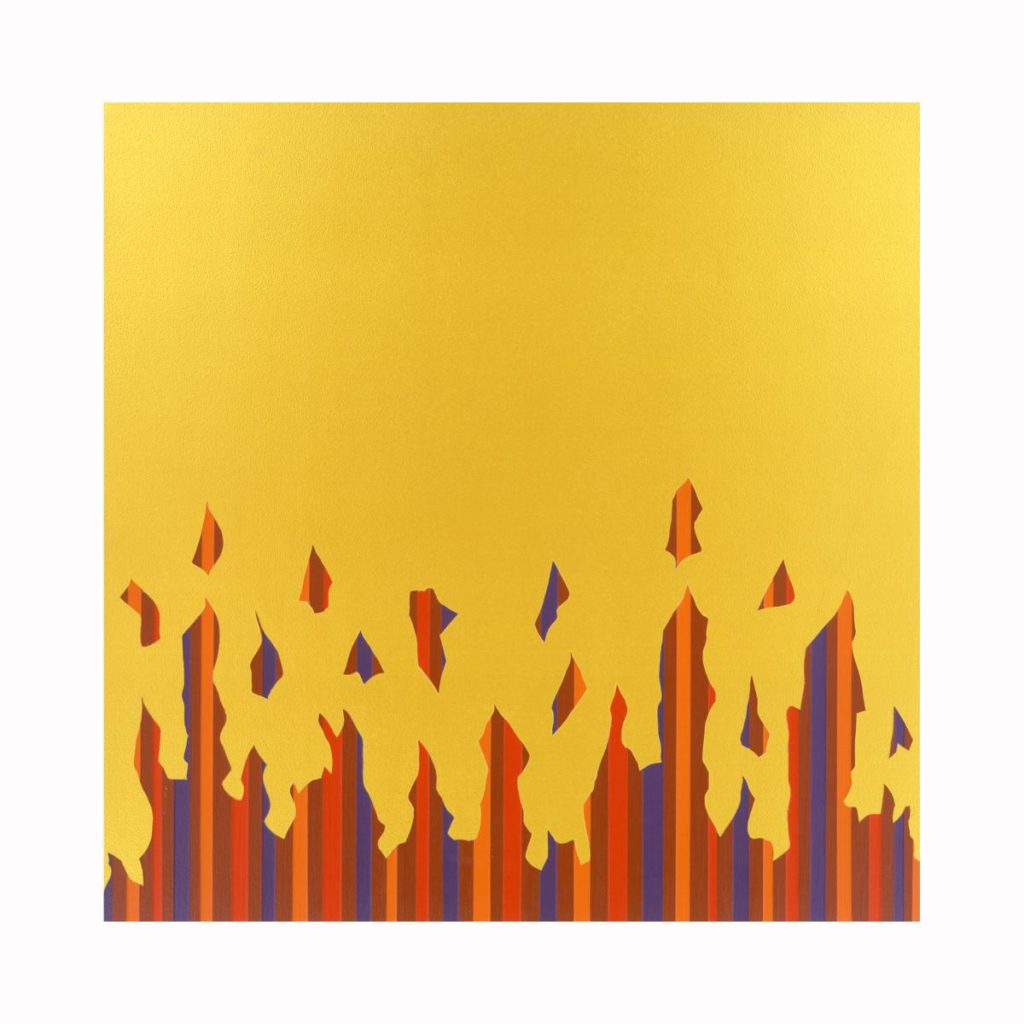 FIRE PAINTING #1, 2006, ACRYLIC PAINT ON WOOD (24″ x 24″)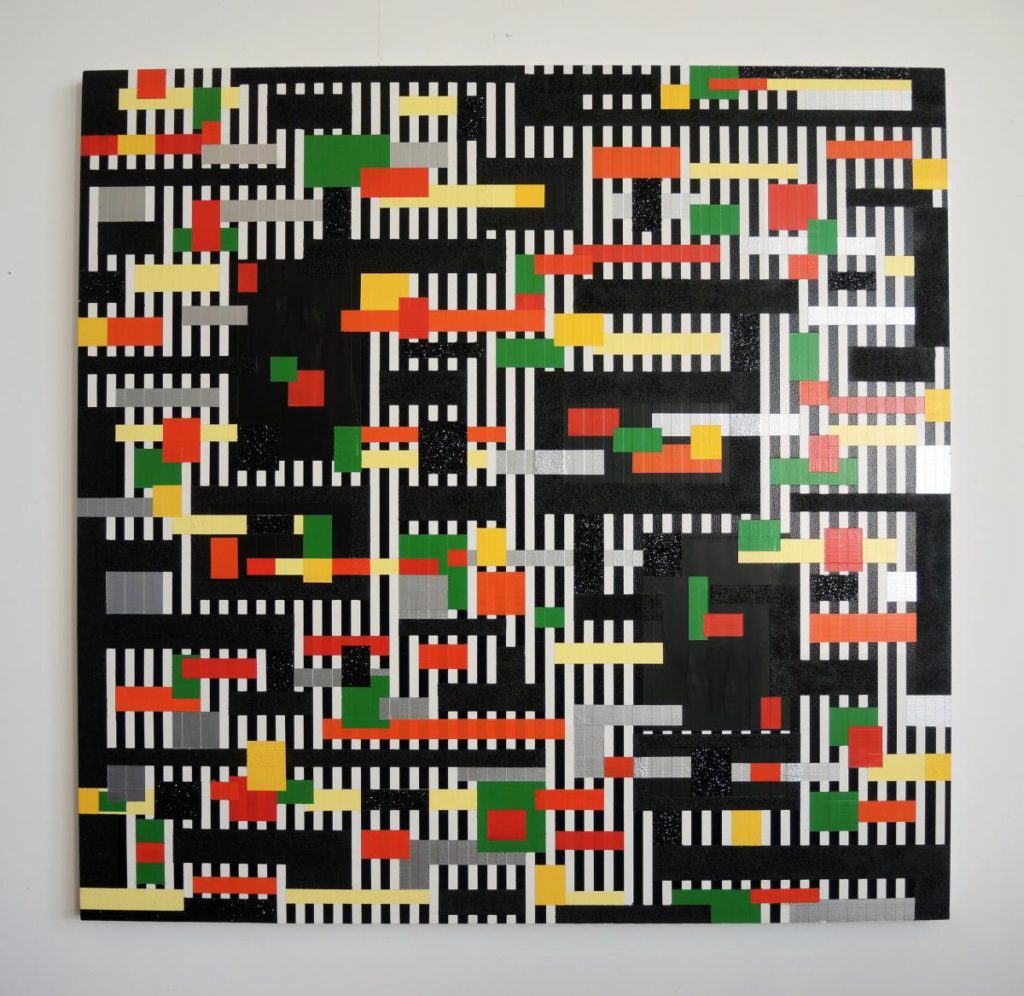 UNTITLED, (MARQUETTE FRYE), 2011, LATEX, PAINT, SPRAY PAINT, PHOTOGRAPHS, AND GLITTER ON WOOD PANEL  (24″ x 24″)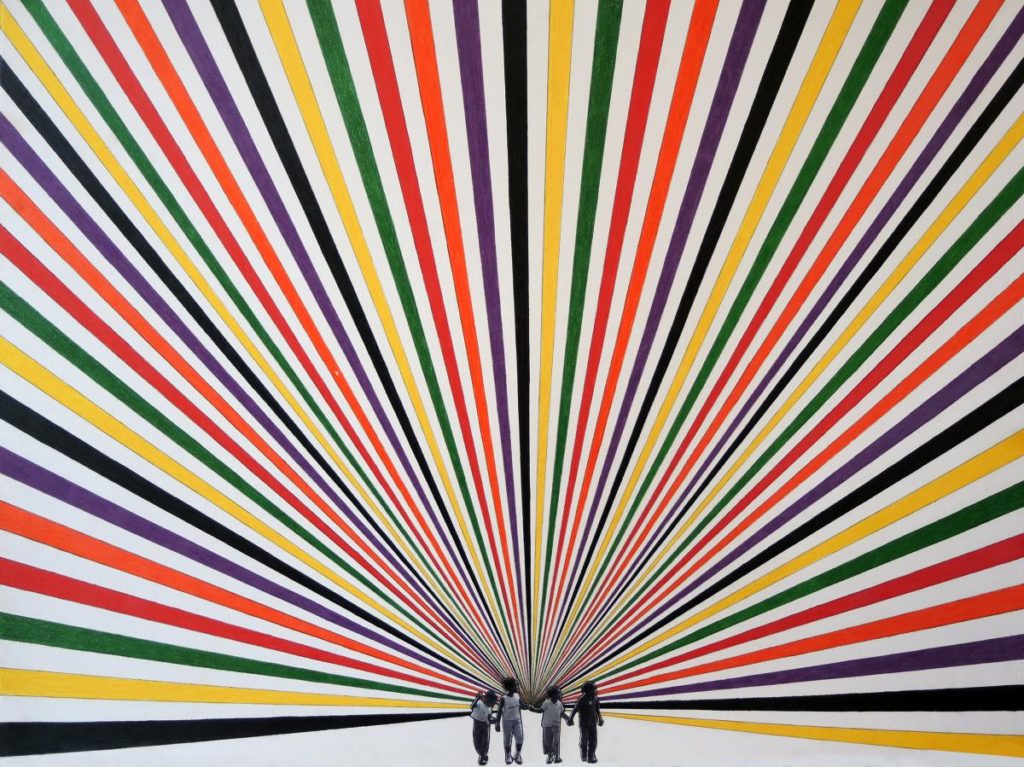 WATTS KIDS, 2015, COLOR PENCIL AND PHOTOGRAPH ON PAPER (22″ x 30″)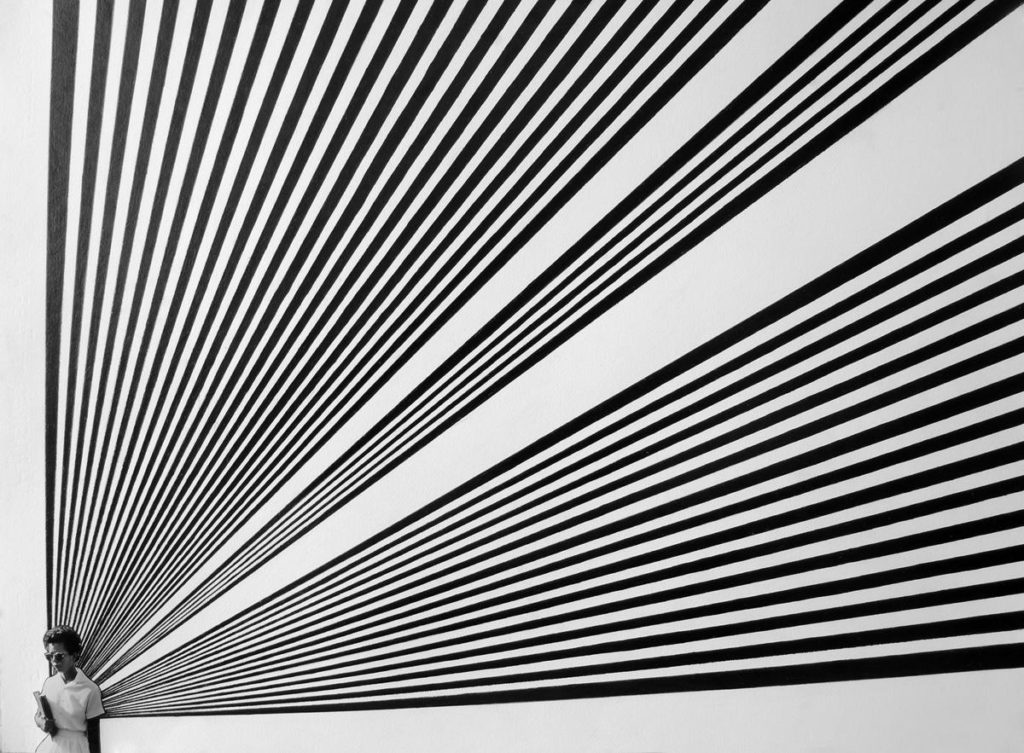 ELIZABETH, 2015, COLOR PENCIL AND PHOTOGRAPH ON PAPER (22″ x 30″)
Rico Gatson is a Brooklyn-based artist whose work addresses identity politics, the history of race, entertainment, and spirituality. He has presented solo exhibitions at Pierogi, Ronald Feldman Fine Arts, and Exit Art in New York City, and Steve Turner Contemporary in Los Angeles. His works have been included in group exhibitions including The Studio Museum in Harlem, Greater New York at MoMAPS1, The Museo Nacional Centrode Arte Reina Sofía in Madrid, Prospect.1 New Orleans, and the Essl Museum in Vienna, among other national and international institutions.