Book by AMANDA COPLIN
Reviewed by ANNAPURNA POTLURI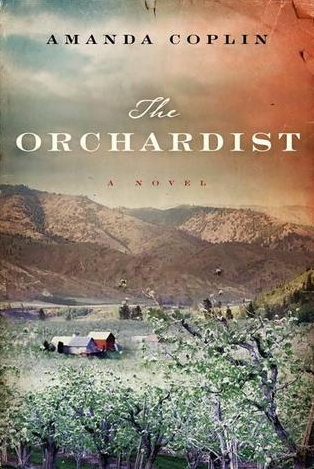 Amanda Coplin's debut novel, The Orchardist, takes place in the Pacific Northwest, a land of dusty rural outposts, ancient forests, and cold deserts. We begin in 1900, in the fruit orchard of William Talmadge, on a farm his mother founded years before in Oregon Country by leading her children "north and then west, west and then north, as if drawing toward a destination already envisioned…"  There are rows of apple and apricot trees on this grand, but desolate, estate. Talmadge is a bachelor and an orphan. Talmadge's solitude is heightened by the many years of his youth spent fruitlessly searching for his dearly loved sister, who went missing shortly after their mother's death, leaving only her bonnet and basket as clues. This early trauma foreshadows the losses to come. Talmadge has only two friends: a mute Nez Perce man named Clee and a local midwife-cum-apothecary, Caroline Middey, who has long helped him with minor ailments and the embarrassing venereal afflictions of his younger days.