Book by WILLA CARROLL
Reviewed by ANDREA JURJEVIĆ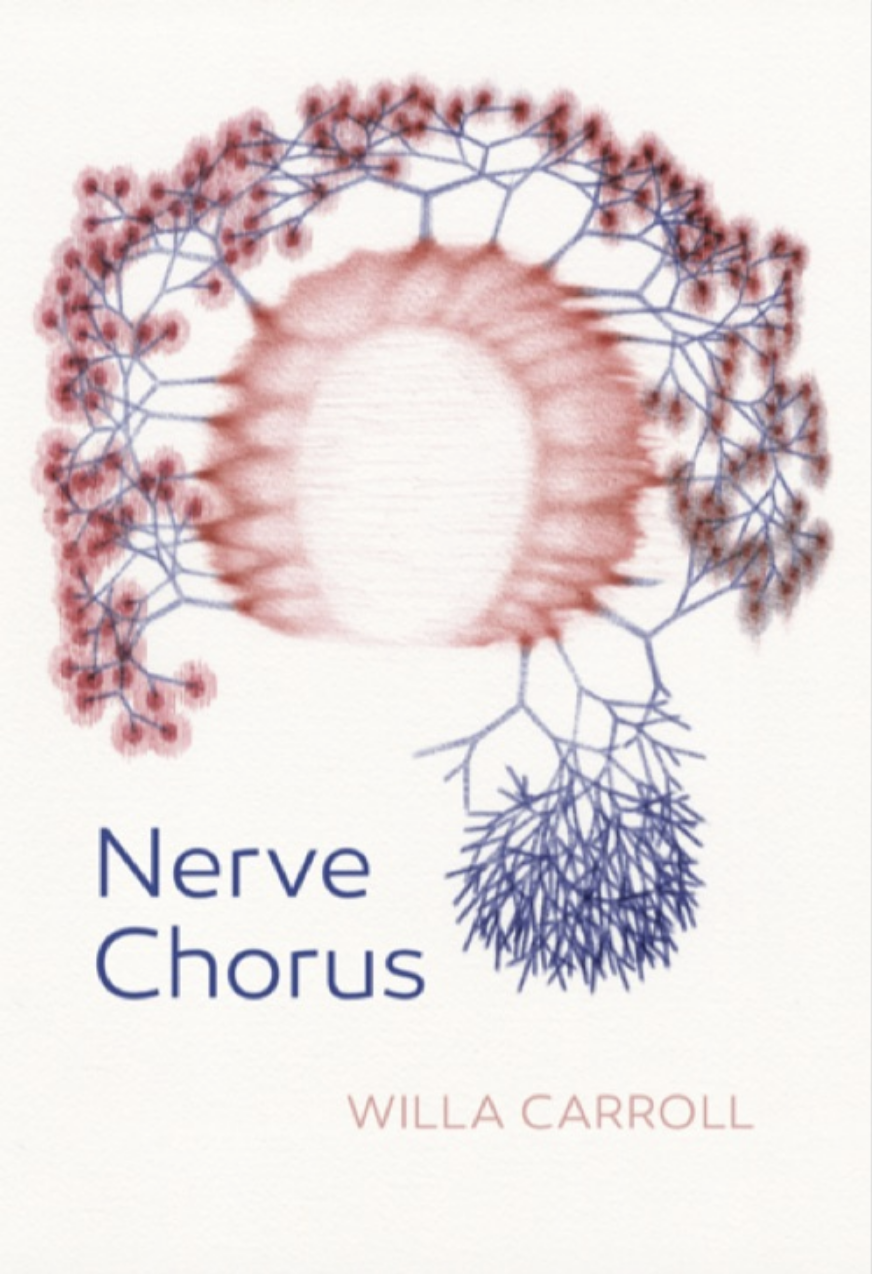 Willa Carroll was an experimental dancer and actor before turning to poetry, and many of the poems of her remarkable debut collection, Nerve Chorus, revolve around performance and the body. Her work reminds us that much of our experience transcends our verbal abilities. With personal subject matter and elegant, yet accessible, philosophical explorations, Carroll succeeds in maintaining a strong tonal unity and distinct lyricism. Like experimental dance, these poems invite a visceral experience. Meanwhile, they should be admired for their lyrical flexibility, the exactness of their imagery, their life-affirming quality, as well as their intellectual engagement. Though this is her first collection, Carroll's poems have garnered attention for some time. She won Tupelo Quarterly's TQ7 Prize for her poem "Chorus of Omissions," and her piece "No Final Curtain" won First Place in Narrative Magazine's Third Annual Poetry Contest.