Book by ANTHONY DE SA
Reviewed by ESMERALDA CABRAL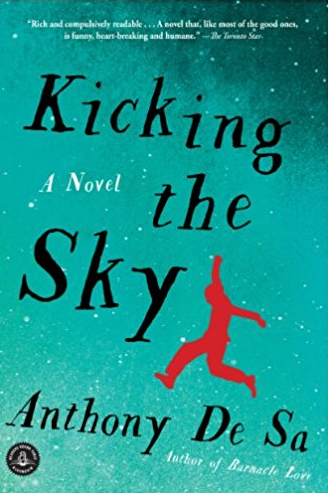 Being Portuguese and Canadian, I'm always looking for literature about the Portuguese immigrant experience in North America. So I eagerly anticipated the acclaimed Canadian writer Anthony de Sa's new novel, Kicking the Sky, which weaves the fictional lives of several families in the Portuguese immigrant community in Toronto with a particularly gruesome true crime story.
De Sa has emerged as one of the important literary voices of the Portuguese Diaspora. His first book, Barnacle Love, a series of related stories about Portuguese immigrant history, was short-listed for Canada's prestigious Scotiabank Giller Prize in 2008.