Book by BEVERLY GOLOGORSKY
Reviewed by JUNE GERVAIS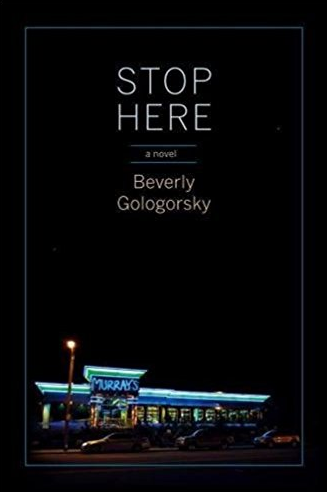 My family eats a Long Island diner breakfast every Saturday morning. We say hi to our neighbor, Lucille, who waits tables; our toddler jabs at the jukebox as my husband orders the Hungry Man; we try to ignore the flat-screen on the wall, which is unfailingly tuned to Fox News. Luckily, there's good eavesdropping to be done. What we overhear from nearby tables usually beats Sarah Palin stumping for the flat tax.
Beverly Gologorsky knew what she was about when she chose a diner as the center of her new novel, Stop Here. I'd wager there's a diner at every exit on the Long Island Expressway, and they're rich with fictional possibility. More than other restaurants, somehow, diners feel like places to talk politics, hash out family conflicts, make business plans, cement friendships—and Gologorsky serves up all of these in her novel Stop Here.