Book by EVAN MORGAN WILLIAMS
Reviewed by KAREN UHLMANN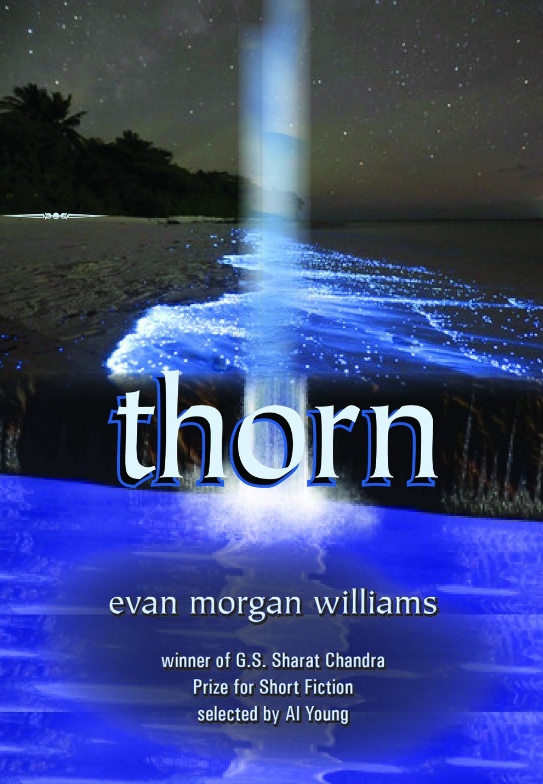 The protagonists of the 15 stories in Thorn, by Evan Morgan Williams, are a diverse cast: Native American, white, black, Asian; young and old; men, women; rich, poor. Yet Williams, who won the 2014 G.S. Charat Chandra Prize for Short Fiction, with this debut collection, is able to inhabit his protagonists, as well as to empathize with them. This is no mean feat. Many of Williams's protaganists are women in crisis, and he has an uncanny ability to take on their voices.
All his characters are struggling, isolated, and vulnerable. They harbor secret yearnings and are ashamed of themselves for them. None get what they desire or need in these stories, many of which are heart-wrenching.