Books by WENDY S. WALTERS and TIMOTHY LIU
Reviewed by J. MAE BARIZO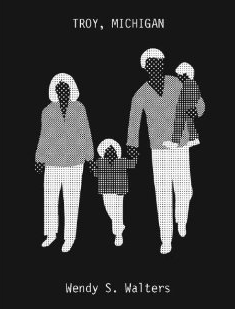 J. Mae Barizo reviews two poetry collections: Troy, Michigan by Wendy S. Walters and Don't Go Back to Sleep by Timothy Liu.
TROY, MICHIGAN
Wendy S. Walter's Troy, Michigan chronicles municipal and personal history in this elliptically elegant collection of sonnets. This book swivels gracefully through eras in the city of the title, alluding to its mythic namesake while divulging the narrator's observations on industry, race, and the tug of the natural world. Walters spent 15 years of her childhood in Troy, which is in close proximity of Lake Huron and Lake Erie; her father worked for General Motors.