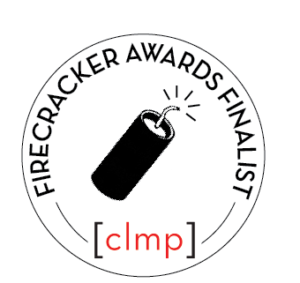 New York, NY (May 30, 2019)—The Community of Literary Magazines and Presses (CLMP), the national nonprofit organization that for more than 50 years has supported the essential work of literary publishers, has announced the finalists of its fifth annual FIRECRACKER AWARDS. Given to recognize the importance of independent literary publishing, the FIRECRACKER AWARDS honor the best self- and independently published books of fiction, creative nonfiction, and poetry and the best literary magazines in the categories of debut and general excellence.
The winners of the FIRECRACKER AWARDS will be announced at the awards ceremony on June 5, 2019, from 7 to 9 PM at Poets House in New York City. Dorothea Lasky, author of the poetry collections Milk (Wave Books, 2018) and ROME (Liveright, 2014), will host the event and a reception will follow. Read more about the event here.
This year, The Common has been named a finalist in the Magazine: General Excellence category. The Common was previously nominated for a 2016 Firecracker award.
Check out a list of our fellow nominees below:
MAGAZINE: GENERAL EXCELLENCE
Creative Nonfiction
Poetry
Raleigh Review
Sinister Wisdom
The Cincinnati Review
The Common
The Literary Review
Washington Square Review
Water~Stone Review
ZYZZYVA