Event Date: 
Tuesday, March 24, 2015 –

4:30pm

–

6:30pm
Location: 
FAYERWEATHER HALL 115, Amherst College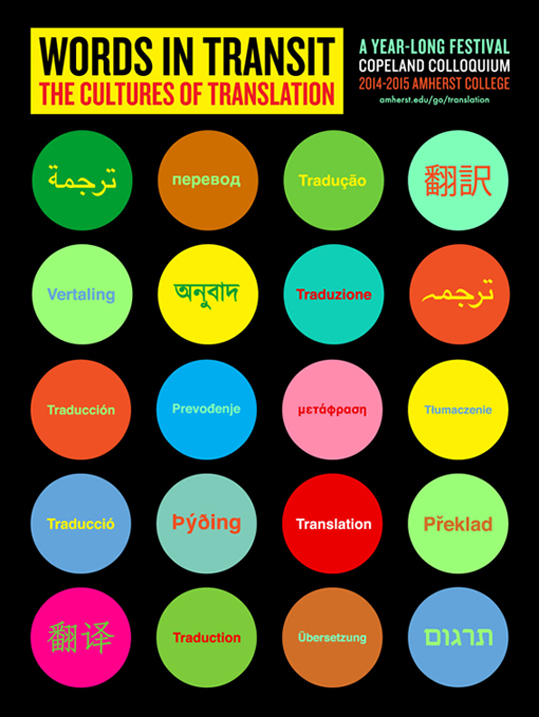 Join internationally known writers, editors, and translators for a lively conversation.
What themes, styles, and innovative collaborations are emerging in Middle Eastern fiction? What linguistic, political, and cultural opportunities and challenges do Arabic writers and their editors face in translating and publishing new works?
Reception to follow.
Hisham Bustani is the author of four collections of fiction and has been featured internationally in publications such as Poets & Writers, the German magazine Inamo, and Britain's The Culture Trip. Works translated into English have been published in World Literature Today, The Common, The Literary Review and other journals in the US, UK, and Canada.
Jennifer Acker is Editor in Chief of The Common. She teaches for the English Department at Amherst College and was a Faculty Fellow at NYU Abu Dhabi.
Michel S. Moushabeck is the founder of Interlink Publishing, and the author of several books, including Kilimanjaro: A Photographic Journey to the Roof of Africa and A Brief Introduction to Arabic Music. He is on the board of trustees of the International Prize for Arabic Fiction.
John Siciliano is an executive editor at Penguin Random House. He publishes writers from around the world—classic and contemporary, famous and forgotten and first-time—for the Viking, Penguin, and Penguin Classics imprints. Among the books he has published from the Arab world are the Iraqi short story collection The Corpse Exhibition by Hassan Blasim, the Saudi novel Wolves of the Crescent Moon by Yousef Al-Mohaimeed, and the Palestinian memoir I Saw Ramallah by Mourid Barghouti.
Hassan Blasim is an Iraqi-born author and filmmaker, who writes in Arabic. Since 2004, he has lived in Finland. The Madman of Freedom Square was published by Comma Press in 2009. It was long-listed for the Independent Foreign Fiction Prize in 2010. A heavily edited version of the book was published in Arabic in 2012 and was immediately banned in many Arab countries. The Iraqi Christ was published by Comma Press in 2013, and it won the Independent Foreign Fiction Prize in 2014. Blasim has been PEN-awarded three times.
Part of the Copeland Colloquium Program at Amherst College. Supported by the Georges Lurcy Lecture Series Fund at Amherst College and the Corliss Lamont Lectureship for a Peaceful World.