Give your writing a boost this winter. Join The Common for a series of craft classes with these literary luminaries.
 
Boris Dralyuk: "Extraordinary Measures: Translating Formal Poetry" [register]

Anna Badkhen: "Writing about Place: Geography, belonging, historical context, and the implications of our gaze" [register]

Megha Majumdar: "Demystifying Publishing and Being Your Own Best Editor" [register]

Zeina Hashem Beck: "The Ghazal and the Poetic Leap" [register]
 
Each class includes a craft talk and Q&A with the guest author, generative exercises and discussion, and a take-home list of readings and writing prompts. Recordings will be available after the fact for participants who cannot attend the live event.
Each class is $125, or $85 for current subscribers or current and past Weekly Writes participants. 
Students will learn and discuss how to edit their own work, through asking a series of important questions. Q&A time will be devoted to pulling back the curtain on the publishing process, from querying agents to working with editors on revisions.
Megha Majumdar is the author of the New York Times bestselling novel A Burning (Knopf, 2020), which was nominated for the National Book Award, the National Book Critics Circle's John Leonard Prize, and the American Library Association's Andrew Carnegie Medal. It was named one of the best books of the year by media including The Washington Post, The New York Times, NPR, The Atlantic, Vogue, and TIME Magazine. Majumdar is also the former editor in chief of Catapult Books, where she edited critically acclaimed fiction, narrative nonfiction, and writing craft books, including titles by Ruby Hamad, Matthew Salesses, and Randa Jarrar. She lives in New York.
---
Boris Dralyuk: "Extraordinary Measures: Translating Formal Poetry"
January 21, 12-2pm EST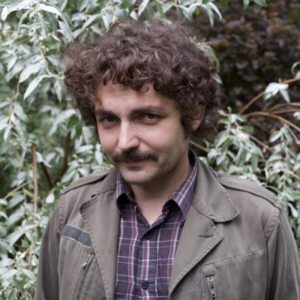 Students will discuss the challenges of rendering verse that is metrical, rhymed, or formally sophisticated in other ways. They will compare translations of poems from a number of languages that aim to preserve, without necessarily replicating, the formal effects of the originals, and will, if willing, share their work.
Boris Dralyuk is a literary translator, poet, and the Editor-in-Chief of the Los Angeles Review of Books. He holds a PhD in Slavic Languages and Literatures from UCLA, where he taught Russian literature for a number of years. He has also taught at the University of St Andrews, Scotland. His work has appeared in the Times Literary Supplement, The New York Review of Books, The New Yorker, London Review of Books, The Guardian, Granta, and other journals. He is the author of Western Crime Fiction Goes East: The Russian Pinkerton Craze 1907-1934 (Brill, 2012) and translator of several volumes from Russian and Polish, including Isaac Babel's Red Cavalry (Pushkin Press, 2015) and Odessa Stories (Pushkin Press, 2016), Andrey Kurkov's The Bickford Fuse (Maclehose Press, 2016), and Mikhail Zoshchenko's Sentimental Tales (Columbia University Press, 2018). He is also the editor of 1917: Stories and Poems from the Russian Revolution (Pushkin Press, 2016), and co-editor, with Robert Chandler and Irina Mashinski, of The Penguin Book of Russian Poetry (Penguin Classics, 2015). His collection My Hollywood and Other Poems will appear from Paul Dry Books in April 2022. He received first prize in the 2011 Compass Translation Award competition and, with Irina Mashinski, first prize in the 2012 Joseph Brodsky / Stephen Spender Translation Prize competition. In 2020 he received the inaugural Kukula Award for Excellence in Nonfiction Book Reviewing from the Washington Monthly.


Anna Badkhen: "
Writing about Place:
Geography, belonging, historical context, and the implications of our gaze"
February 11, 12-2pm EST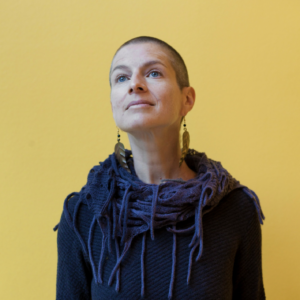 Students will read brief nonfiction excerpts (provided in class) and discuss their own sense of place, context, belonging, and the implications of their gaze. In-class writing exercises will build upon their new understanding of how to write about the world and themselves in it. Participants are welcome to bring short samples of work for discussion; if there are volunteers, we may discuss in-class assignments.
Anna Badkhen is the author of seven published books. Her latest book, Bright Unbearable Reality (NYRB, 2022), is an essay collection. Her awards include the Guggenheim Fellowship, the Barry Lopez Visiting Writer in Ethics and Community Fellowship, and the Joel R. Seldin Award from Psychologists for Social Responsibility for writing about civilians in war zones. She has written from a dozen war zones on four continents. Her essays and short fiction appear in periodicals and literary magazines such as the New York Review of Books, Granta, The Common, Scalawag, Harper's, the Paris Review, and the New York Times. Badkhen was born in the Soviet Union and is a US citizen.
Zeina Hashem Beck: "The Ghazal and the Poetic Leap"
March 30, 7-9 pm EST
 

Students will examine the history of the ghazal and learn about the rules of this form in its English manifestation. We will read and discuss various ghazals, asking questions about craft, juxtaposition, and unity. Beyond talking about the radif (refrain), the qafia (rhyme), and the poet's signature, how do the ghazal's couplets exist as independent units, and how do they relate to one another and the poem's whole? How do poets create leaps within a single poem and challenge our received ideas about unity? Participants will do some in-class writing and will be encouraged to share their work, if they feel inclined to do so.
Zeina Hashem Beck is a Lebanese poet. Her third full-length poetry collection, O, was published by Penguin Books in July 2022. Her collection Louder than Hearts won the 2016 May Sarton New Hampshire Poetry Prize. She's also the author of 3arabi Song, winner of the 2016 Rattle Chapbook prize, There Was and How Much There Was, a 2016 Laureate's Choice selected by Carol Ann Duffy, and To Live in Autumn, winner of the 2013 Backwaters Prize. Her work has appeared in The Atlantic, The Nation, The New York Times, Poetry, Ploughshares, World Literature Today, Academy of American Poets, and elsewhere. Educated in Arabic, English, and French, Zeina has a BA and an MA in English Literature from the American University of Beirut. Zeina invented The Duet, a bilingual poetic form where English and Arabic exist separately and in relationship to each other. Her poem "Maqam" won Poetry Magazine's 2017 Frederick Bock Prize. She's the co-creator and co-host, with poet Farah Chamma, of Maqsouda, a podcast about Arabic poetry. After a lifetime in Lebanon and a decade in Dubai, Zeina recently moved to California.