By ESTHER BELL
From September 9 to November 27, 2011, The Morgan Library & Museum presents seventeen exquisite drawings and some letters by French master Jean-Auguste-Dominique Ingres. In this issue, The Common publishes four drawings from the exhibition.
Read an interview between editor Jennifer Acker and curator Esther Bell about these drawings and the artist's refined sense of place here.
Jean-Auguste-Dominique Ingres (1780-1867) was arguably the last great champion of the French classical tradition. His productive career spanned one of the most tumultous times in France's long history: from monarchy, to Revolution, to Republic, and back again. He was born in Montauban, not far from Toulouse, nine years before the storming of the Bastille. Ingres studied with Jacques-Louis David in 1797, he was a pensionnaire at the Villa Medici in Rome (after winning the Grand Priz de Rome with his The Ambassadors of Agamemnon) from 1807-1810, and he served as the institution's director from 1835-1840. After returning to Paris, he ran one of the most preeminent studios until his death in 1867. Our ability to understand his extraordinary impact, and the confidence in which we can call him one of the greatest painters and draftsmen of the modern age, can be marked by the profound influence that his subjects and styles had on his contemporaries and successors, such as Degas, Picasso, and even Cindy Sherman.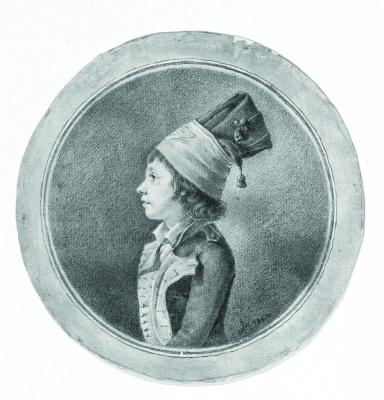 Portrait of a Young Boy, Ca. 1793-94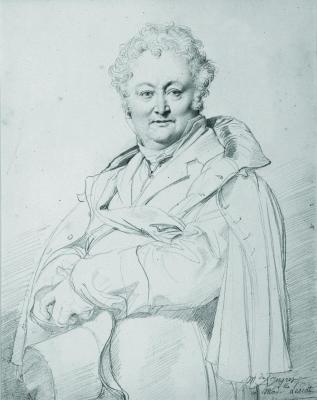 Portrait of Guillame Guillon Lethiêre (1760-1832) 1815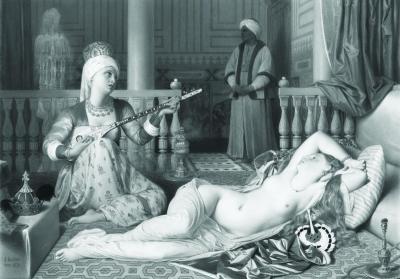 Odalisque and Slave, 1839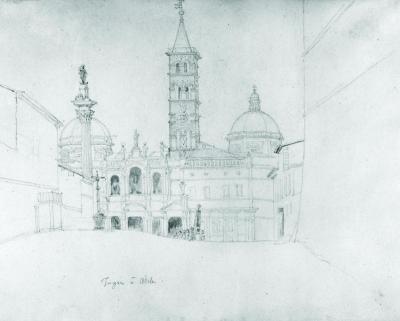 View of Santa Maria Maggiore, Ca. 1813-14
Esther Bell is the Curator in Charge of European Paintings at the Fine Arts Museums of San Francisco. She received her MA from Williams College and PhD from the Institute of Fine Arts, New York University. She is the curator of "Ingres at the Morgan" and a contributing author to "David, Delacroix, and Revolutionary France: Drawings from the Louvre."