Listen on Google Podcasts.
Emma Sloley speaks to managing editor Emily Everett about her story "The Cassandras," which appears in The Common's spring issue. In this conversation, Sloley talks about writing a story based on the fear of men women are taught to have from a young age. She also discusses her decision to include a sort of Greek chorus in the story, apocalyptic isolation in her novel Disaster's Children, and how travel writing has changed in the age of Instagram.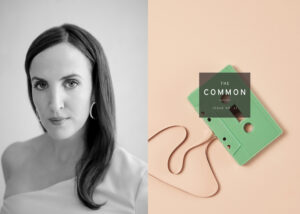 Emma Sloley's work has appeared in Catapult, Literary Hub, Yemassee, Joyland, Structo, and The Masters Review Anthology, among many other publications. She is a MacDowell Fellow and Bread Loaf scholar. Her debut novel, Disaster's Children, was published in 2019. Born in Australia, Emma now divides her time between the United States and the city of Mérida, Mexico. 
Read "The Cassandras" at thecommononline.org/the-cassandras.
Read the LitHub essay mentioned in the podcast here.
Read more about Emma and her work at emmasloley.net.
If you require a transcript or other accessible format, please contact us at [email protected].
The Common is a print and online literary magazine publishing stories, essays, and poems that deepen our collective sense of place. On our podcast and in our pages, The Common features established and emerging writers from around the world. Read more and subscribe to the magazine at thecommononline.org, and follow us on Twitter @CommonMag.
Emily Everett is managing editor of the magazine and host of the podcast. Her stories appear in the Kenyon Review, Electric Literature, Tin House Online, and Mississippi Review. She holds an MA in literature from Queen Mary University of London, and a BA from Smith College. Say hello on Twitter @Public_Emily.