Give your writing a boost this spring. Join The Common for a series of craft classes with these literary luminaries.
 
Jim Shepard: Generating Fiction from History [register]

Vievee Francis and Curtis Bauer: Writing Toward a Poetry Chapbook or Collection [register]

W. Ralph Eubanks: How to Turn a Place into an Essay [register]
 
Each class includes a craft talk and Q&A with the guest author, generative exercises and discussion in breakout sessions, and a take-home list of readings and writing prompts. Students also receive exclusive access to a free "Behind the Scenes" session about what literary magazine editors look for in submissions. Recordings will be available after the fact for participants who cannot attend the live event.
Each class is $125, or $75 for current subscribers or past Weekly Writes participants. 
---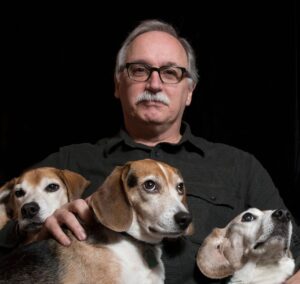 Award-winning author Jim Shepard is known for his wildly imaginative yet historically inspired short stories and novels. In this masterclass, Jim will guide participants through a close reading of the Nathan Englander short story "The Tumblers" while outlining what he has learned and implemented in his own work about turning real events into stirring fiction. Jim's talk will be followed by a generative writing exercise and open Q&A. The last section of the class will invite participants into breakout sessions with The Common editors to further discuss process and commonly encountered pitfalls. 
Registered students will receive a copy of "The Tumblers" and should plan to read it in advance of the class.
Jim Shepard has written eight novels, including Project Six, forthcoming in May, and The Book of Aron, which won the Sophie Brody Medal for Excellence in Jewish Literature, the Harold Ribalow Award for Jewish Literature, the PEN/New England Award for Fiction, and the Clark Fiction Prize, as well as five story collections, including Like You'd Understand, Anyway, a finalist for the National Book Award and Story Prize winner, and most recently The World to Come.  He's also won the Rea Award for the Short Story, the Library of Congress/ Massachusetts Book Award for Fiction, the ALEX Award from the American Library Association, and a Guggenheim Fellowship.  He's written a book on movies and politics, The Tunnel at the End of the Light, and edited another, Writers at the Movies.  He lives in Williamstown with his wife and three beagles, and teaches at Williams College. 
---
 
Renowned poets, editors, and educators Vievee Francis and Curtis Bauer team up to lead emerging poets through the process of assembling a poetry chapbook or collection. Vievee and Curtis will guide participants through a series of questions and exercises that will identify central themes and structures in a developing body of work. They will speak about collections they admire and how to adopt an editorial eye when reviewing, revising, and readying your own poetry for submission and publication. 
Vievee Francis is the author of three books of poetry: Blue-Tail Fly (Wayne State University Press, 2006), Horse in the Dark (winner of the Cave Canem Northwestern University Poetry Prize for a second collection, Northwestern University Press, 2016) and Forest Primeval (winner of the Hurston Wright Legacy Award and the 2017 Kingsley-Tufts Poetry Award). Her work has appeared in numerous print and online journals, textbooks, and anthologies, including Poetry, Best American Poetry 2010, 2014, 2017, 2019, and Angles of Ascent: A Norton Anthology of Contemporary African American Poetry. She has been a participant in the Cave Canem Workshops, a Poet-in-Residence for the Alice Lloyd Scholars Program at the University of Michigan, and teaches poetry writing in the Callaloo Creative Writing Workshop (USA, UK, and Barbados). In 2009 she received a Rona Jaffe Writer's Award, and in 2010, a Kresge Fellowship. She serves as an associate editor of Callaloo and an associate professor of English and Creative Writing at Dartmouth College in Hanover, NH.
Curtis Bauer is the author of three poetry collections, most recently American Selfie (Barrow Street Press, 2019). He is also a translator of poetry and prose from the Spanish; his publications include the full-length poetry collections Image of Absence, by Jeannette L. Clariond (The Word Works Press, 2018), From Behind What Landscape, by Luis Muñoz (Vaso Roto Editions, 2015) and Eros Is More, by Juan Antonio González Iglesias (Alice James Books, 2014). He is the publisher and editor of Q Avenue Press Chapbooks and the Translations Editor for The Common. He is the Director of Creative Writing Program and teaches Comparative Literature at Texas Tech University in Lubbock, Texas.

---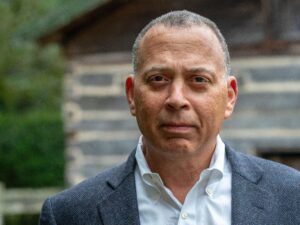 In her essay "How I Write," Eudora Welty noted, "Like a good many other writers, I am myself touched off by place….place opens a door in the mind, either spontaneously or through beating it down, attrition." Blending the sensory image of place alongside the writer's inner thoughts creates a unique gestalt that reveals how one locale, no matter how ordinary or distant it may seem, is more than simply the whole of its parts. 
In this class, acclaimed essayist and editor Ralph Eubanks will illustrate how a good personal essay moves from the personal to the universal, and how a piece rooted in a specific place must sometimes make the unfamiliar familiar. Ralph will guide participants through a close reading of fellow Mississipian Kiese Laymon's "What I Pledge Allegiance To," focusing on the details of place and discussing techniques you can use to make a particular setting come alive and bear universal meaning for its readers.
Registrants will be asked to read the Laymon essay in advance of the workshop.
Ralph Eubanks is the author of A Place Like Mississippi (Timber Press, 2021), The House at the End of the Road: The Story of Three Generations of an Interracial Family in the American South (HarperCollins, 2009), and Ever Is a Long Time: A Journey into Mississippi's Dark Past (Basic Books, 2003). His essays have been published in The Hedgehog Review, The American Scholar, and The New Yorker. A 2007 Guggenheim Fellow, he is currently a visiting professor of English and Southern studies at the University of Mississippi. He divides his time between Oxford, Mississippi, and Washington, D.C.
---
 
Behind the Scenes Session with TC Editor in Chief and Section Editors
Everyone who registers for one of the above masterclasses will receive free and exclusive access to this behind-the-scenes session with The Common's editors. We'll address how literary magazine editors evaluate submissions, what we read for, what puts us off, and how best to break into a magazine like The Common.