NAYEREH DOOSTI interviews ALEKSANDAR HEMON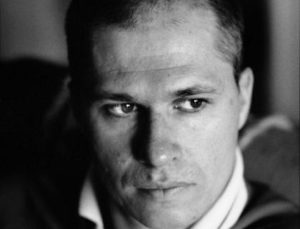 Aleksandar Hemon is the author of the novel The Lazarus Project, which was a finalist for the 2008 National Book Award and the National Book Critics Circle Award, of which Junot Diaz said: "Incandescent. When your eyes close, the power of this novel, of Hemon's colossal talent, remains." Hemon has also written three books of short stories: The Question of Bruno; Nowhere Man, which was also a finalist for the National Book Critics Circle Award; and Love and Obstacles. His autobiography The Book of My Lives, was also a finalist for the National Book Critics Circle Award. Hemon was the recipient of a 2003 Guggenheim Fellowship and a "genius grant" from the MacArthur Foundation. Born in Sarajevo, Hemon visited Chicago in 1992, intending to stay for a matter of months. While he was there, Sarajevo came under siege, and he was unable to return home. He now lives in Chicago with his family.
A week after the release of the January 27 executive order titled "Protecting the Nation from Foreign Terrorist Entry into the United States," The Common's editorial assistant Nayereh Doosti talked with Hemon in the library of the Lord Jeffery Inn during his visit to Amherst College. Their shared perspective—growing up outside the U.S.—and the ban's direct effect on Doosti guided the conversation toward the intersection of politics and literature.