SARETTA MORGAN interviews RACHEL ELIZA GRIFFITHS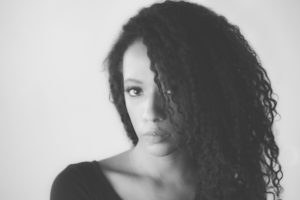 Rachel Eliza Griffiths is a poet and visual artist. Her most recent collection of poetry, Lighting the Shadow (Four Way Books), was published in April. Griffiths teaches creative writing at Sarah Lawrence College and the Institute of American Indian Arts, and lives in Brooklyn, NY. Saretta Morgan corresponded with Griffiths via email over the course of four weeks this summer, during which time they each traversed several locales—Upstate New York, Mexico, Colorado, Vermont and Washington, D.C.—as they discussed form, representation, and the risks of opening oneself up artistically.
Saretta Morgan (SM): Your fourth book of poems came out this year, and you're very close to completing your first book of photographs and your first novel. You also work in photography and video. Could you share a little bit about your relationship to these modalities? What complications and limitations do you find in each?