MELODY NIXON interviews SHAWN VESTAL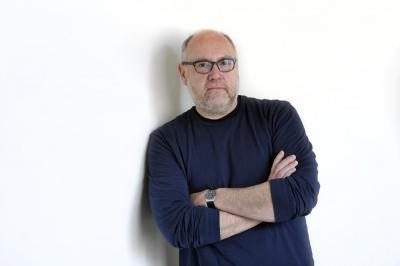 In this month's author Q&A, Melody Nixon speaks with Shawn Vestal about childhood, the afterworld, and the "irrevocable lives" we lead in between. Vestal's short story collection Godforsaken Idaho was published by Little A / New Harvest in April.
*
Melody Nixon (MN): Your collection is named Godforsaken Idaho, and several stories are set in or touch on Northwestern farms. You yourself live in the American West. Has that place shaped your writing?
Shawn Vestal (SV): I think my views are formed in large part by the places I've lived and experiences I've had, and I've lived in the West all my life — Idaho, Montana, Oregon, and now Washington. There is a space and distance to the landscape out here, an ability to escape others or an inability to find others to connect with. The mythos of the West — the self-sufficient, self-defined individual, who doesn't need others — is a strong part of [my] characters' own mythologies. Or perhaps just something that feeds their personalities just as it feeds mine.