About
Mission Statement
Finding the extraordinary in the common has long been the mission of literature. Inspired by this mission and the role of the town common, a public gathering place for the display and exchange of ideas, The Common seeks to recapture an old idea. The Common publishes fiction, essays, poetry, and images that embody particular times and places both real and imagined; from deserts to teeming ports; from Winnipeg to Beijing; from Earth to the Moon: literature and art powerful enough to reach from there to here. In short, we seek a modern sense of place.
Used for decades to describe the tangible local environments and rootedness in works by authors like Faulkner, Frost, and Welty, the idea of a sense of place has fallen out of fashion. Some may think the notion of place outdated or unimportant given our globally mobile populations and technology-driven careers. But these characteristics mean that sense of place is more important now than ever. In our hectic and sometimes alienating world, themes of place provoke us to reflect on our situations and both comfort and fascinate us. Sense of place is not provincial nor old fashioned. It is a characteristic of great literature from all ages around the world. It is, simply, the feeling of being transported, of "being there." The Common aims to renew and reenergize our literary and artistic sense of place.
The Common is published in print biannually from Amherst College in Amherst, Massachusetts. Ours is a small community with far-reaching ideas. We're a place of farmers, professors, immigrants, liberals, conservatives, dairy cows, tobacco plants, strip malls, and Victorian and Brutalist architecture. We have a rich literary history and support a vibrant diversity of artists and authors. The Common fosters regional creative spirit while stitching together a national and international community through publishing literature and art from around the world, bringing readers into a common space.


SubmiSSION GUIDELINES
Please note that we will be using Submittable, starting March 1, 2015.
If you submitted through Tell It Slant prior to 3/1/15, please note that you will receive a response from Tell It Slant, not Submittable.

READING PERIODS:
March 1 – June 1

September 1 – December 1
PROSE: Our reading period is currently open until June 1, 2015.
POETRY: Our reading period will be closed until September 1, 2015. Subscribers to the magazine may still submit poetry year round, using the Subscriber Submission option.
IMAGES: We are not currently accepting unsolicited submissions for images.
WE DO NOT ACCEPT EMAIL OR PAPER SUBMISSIONS. (Paper submissions will not be returned to submitters.)
As of March 1, 2015, we have switched our submission manager to Submittable. The Common charges a reading fee of $2.00 for fiction, essay, and poetry submissions. If a financial hardship means you are unable to make this payment, please write to us at [email protected].
Subscribers may submit their work, in any genre, year-round for no reading fee. If you are a subscriber, please submit through Submittable and choose the Subscriber Submission genre. Please be sure to specify the genre of your piece in the description. Please note: if you are a subscriber through Amazon, please include your purchase confirmation number in the Description of your submission, or email your receipt/confirmation number to [email protected]
We seek stories, essays, poems, and dispatches that embody a strong sense of place: pieces in which the setting is crucial to character, narrative, mood, and language. We receive many submissions about traveling in foreign countries and discourage writers from submitting conventional travelogues in which narrators report on experiences abroad without reflecting on larger themes.
Prose submissions should be fewer than 10,000 words. All nonfiction will be considered for both print and online publication, including the online column Long Reads, which publishes longer form essays.
Works must be in English and previously unpublished. We happily accept translations (for which the translator has secured the rights). Simultaneous submissions are allowed; please notify us if the work is accepted elsewhere. Submit only one story or essay at a time and up to five poems. Give us four months to read your work, please, before querying.
The Common is committed to supporting authors as best we can. At this time we provide PDF contributors' copies of the current print issue to online contributors. For material accepted for the print journal, we pay $20 per poem and $100 per prose piece or image portfolio.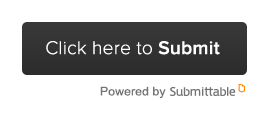 Contact Information
The Common
Frost Library
Amherst College
Amherst, Mass. 01002
413.542.5453
General inquiries: [email protected]
Bookstores
The Common is carried at independent bookstores and Barnes & Nobles across the country and overseas. We are distributed by Publishers Distribution Group and Ubiquity. To purchase print and digital copies of The Common online, please visit our Webstore.



SUPPORT US ON AMAZON!