By ELIZABETH WITTE, EMILY EVERETT, ALI ROHDE, LISA ALEXANDER
Our recommended books this month explore unfamiliar territory, in both form and subject. We're reading formats that do something different with time, place, and space on the page, through writing that is fiercely modern and refreshingly curious.
Recommended:
The Paper Menagerie and Other Stories by Ken Lui, Fun Home: A Family Tragicomic by Alison Bechdel, That That by Ken Mikolowski, and Shining Sea by Anne Korkeakivi
The Paper Menagerie and Other Stories by Ken Lui
Recommended by Emily Everett (Managing Editor)
Navigating this collection of award-winning short stories is sometimes jarring, often startling, because Lui's playful flow between realism and fantasy, and the vast range he covers, means that anything can happen and usually does. Much of his fiction inThe Paper Menagerie deals with versions of the 'other' character, trying or not trying at all to fit into spaces that don't suit—whether that's a Chinese-American boy struggling to grow up and blend in in the heartbreaking title story, or some earthly, centuries-old form of Guan Yu, the Chinese god of war, taking part in the Midwestern gold rush. If it sounds odd, it is, but handled with such skill and nuance that the extraordinary becomes not only ordinary but fiercely empathetic and lifelike. Lui's collection is a reminder that lines drawn between literary fiction and 'sci-fi' or 'genre' fiction only limit us, when the gray areas in between are truly fascinating territory.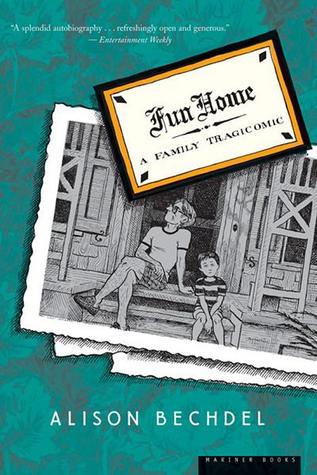 Fun Home: A Family Tragicomic by Alison Bechdel
Recommended by Ali Rohde (former Editorial Assistant)
This week I'm recommending Fun Home: A Family Tragicomic, a 2006 graphic novel by cartoonist Alison Bechdel. Bechdel, also known for devising the Bechdel-Wallace test, creates a simultaneously dark, warm and hilarious masterpiece while depicting her experience growing up as a lesbian in rural Pennsylvania alongside her closeted father. Don't be deterred by the "graphic novel" label. Before cracking open Bechdel's cover, I wasn't sure exactly what graphic novels entailed (superheroes, maybe?). Turns out "graphic novel" is a format, not a genre, and the label simply means that the power of the stories is magnified by simple yet meticulous illustrations of a young, androgynous Bechdel interacting with the people and the world around her.Bonus points if you go on to read Bechdel's second graphic novel, Are You My Mother?, in which Bechdel pivots from exploring her turbulent relationship with her dad to examining her less obviously dramatic but equally complex relationship with her mom. Double bonus points if you somehow finagle tickets to Fun Home the Musical, the widely acclaimed musical rendition of Bechdel's first novel.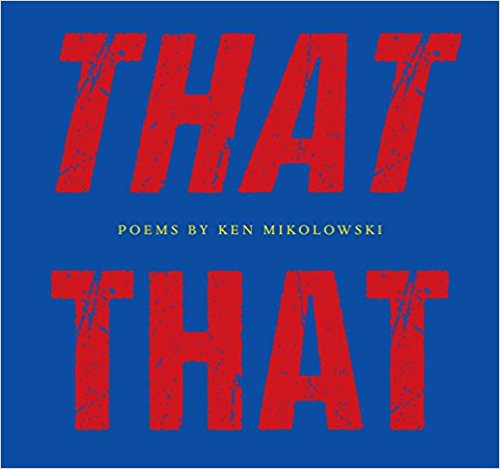 That That by Ken Mikolowski
Recommended by Elizabeth Witte (Associate Editor)
There is something to be said for not saying too much. And less for saying much with very little. In this collection of spare, minimal poems, each set of words (truly, just a few words), centered on a page, faces another, is followed by another. Each poem a world unto itself, alternately and at once biting, funny, sad, and true.
Titles become first lines, and are, at times, half of the words on the page:
"THIS / is"
"THERE IS / no more"
Few words, yes. But, as a whole and in its parts, this is not a fast read. It is dimensional, deliberate, substantial accounting.
"JUST AS YOU ARE ABOUT TO GRASP IT / It's over"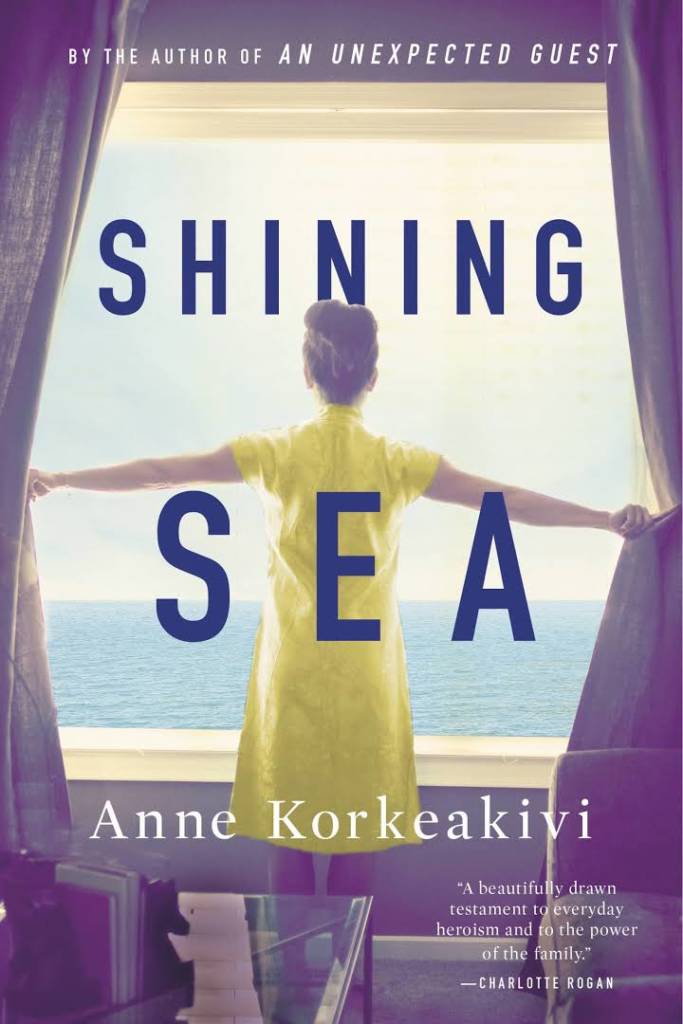 Shining Sea by Anne Korkeakivi
Recommended by Lisa Alexander (TC Online Contributor)
Anne Korkeakivi's second novel, Shining Sea, leaps generations, landing in places as varied as Woodstock and the Inner Hebrides. The story follows the Gannons, an Irish- American family, from 1962 to 2015 after Michael, the patriarch and Korean War hero, dies of a heart attack while painting his house. What follows is an epic tale of resilience, as the remaining Gannons attempt to discover who they are. Mainly from the points of view of Barbara, his wife, and Francis, their most impressionable son, we witness the effects of addiction and abuse, the psychic and physical ravages of the Vietnam War, and Francis' own constant cycle of escape. Francis eventually surfaces on Iona, a speck of an island in the Inner Hebrides and, while crossing to Northern Ireland in riotous seas, experiences a life-defining moment that allows him to finally stop running from pain. Korkeakivi's prose is clear, honest, and unadorned throughout ("Mrs. Dawson is the congregation's most insufferable gossip, never far from O'Malley's ear—so devoted, but with a heart like a hollow chocolate"). Excellent at crowd control, she deftly handles the curves and swirls of many characters over a long period of time. The big arcs of a life seem to fascinate Korkeakivi particularly, and she is at her most remarkable when flying high for the bird's eye view, then swooping straight down into her characters' hearts.