By STEVE BULL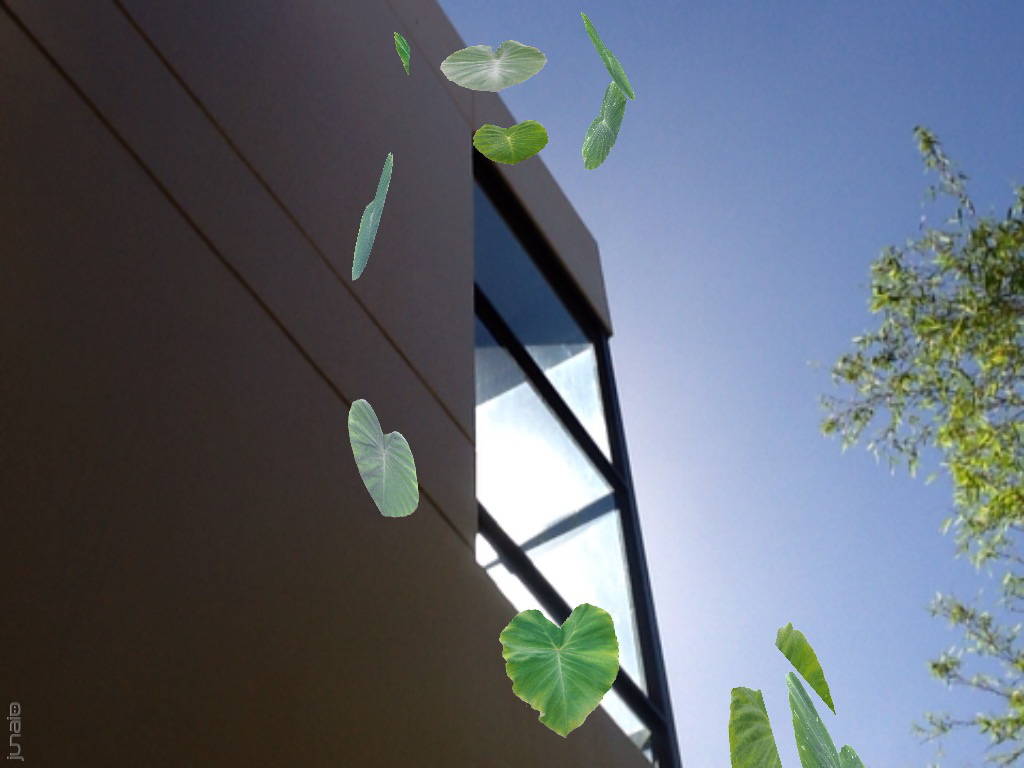 New media artist Steve Bull creates augmented reality installations by adding three-dimensional graphics and sound via global positioning satellites onto real life places. The result can only be seen through a free Junaio browser downloaded to smartphones or tablets. Using the browser as a window, the viewer wanders through the augmented reality construct in any direction. Touching the object, the viewer can hear an associated audio recording. The browser can also be used to capture a still image of this combined world of the virtual and real.
The augmented reality (AR) installation Manoa Lo'i can be viewed at the University of Hawaii Manoa campus. The idea was to restore the UH campus to its original lo'i, taro fields, as evidenced by the student sitting beside an AR taro field that is invisible to him. Talking to Hiapo Cashman, director of the Native Hawaiian Cultural Gardens on campus, Bull discovered that heritage taro (kalo in Hawaiian) was still being grown on campus. But merely putting AR taro fields as they existed 150 years ago wasn't all that interesting. To honor the complexity of computer code, the plant DNA, and subsequent corruption of the taro by GMOs, Bull arranged the leaves in a DNA spiral. One of the spirals now hangs invisibly over the provost's desk.
Originally a producer/director of films, Steve Bull studied at the Interactive Telecommunications Program at NYU and worked for Paul Allen, co-founder of Microsoft, at his thinktank, Interval Research. Since 2000 he's been involved in location-specific games and art for the cell phone.