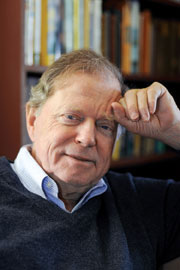 "Clarity isn't an exciting virtue, but it is a virtue always." I repeat this maxim to my students, and it runs through my own head with even greater frequency. It comes from Good Prose, a guide to writing and editing excellent nonfiction, co-written by Tracy Kidder and the late Richard Todd, who passed away on April 21. A founding member of The Common's editorial board, Dick Todd, who lived nearby in Ashfield, MA, with his wife Susan, was a renowned editor and writer with a sly sense of humor, firm principles, and vibrant community spirit. I did not know Dick when he was executive editor of The Atlantic, or had his own imprint at Houghton Mifflin, or when he raised and sold vegetables on a nine-acre farm. I have only known him for the past ten years, but during this decade he enriched the life of this magazine and my own thoughts about reading, writing, and editing. When I first read The Thing Itself, Dick's exquisite nonfiction meditation on what we mean by real and authentic, the pages nearly tore for all my ferocious underlining. When I read the following lines, I knew for certain he was a kindred spirit:
All places are stories, stories we tell to ourselves. We have no choice, because all inhabited places, no matter how pure, are in fact polluted with meaning.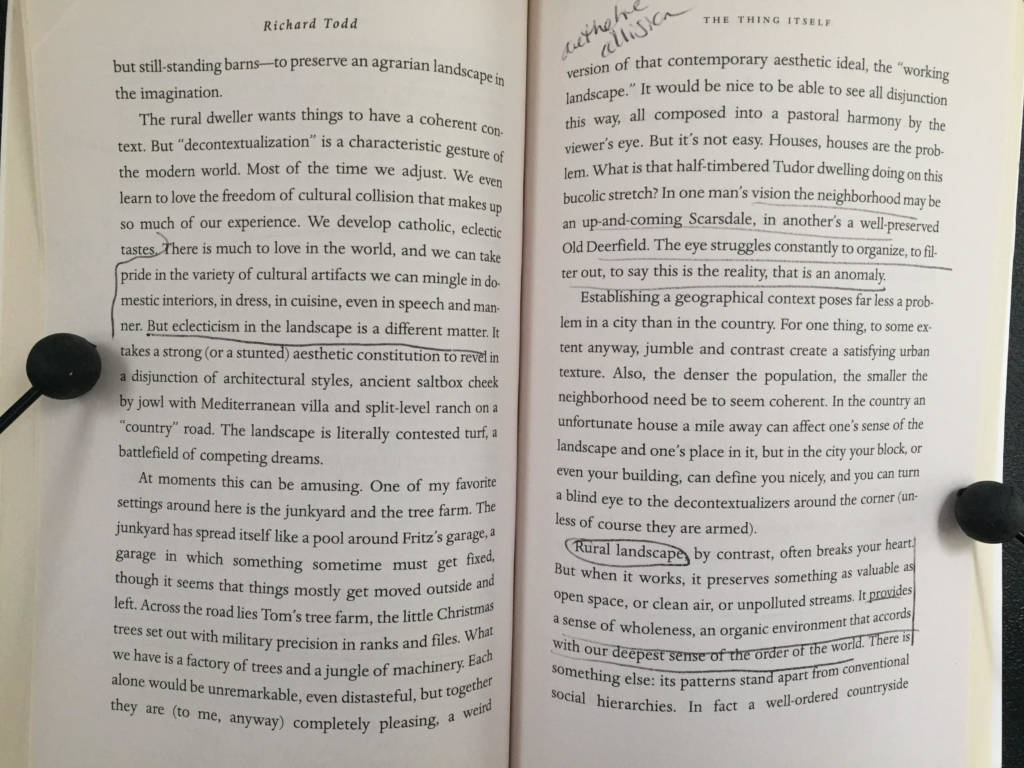 I'm saddened to lose Dick, and his absence will be felt across the Amherst College community (he was class of 1962), and more widely in the world of letters. Please take a moment to read this lovely summary of his life. Here at The Common we are thinking of Dick's family and will honor his legacy by reading his work, and thinking and writing as clearly as possible.
—Jennifer Acker, Editor in Chief