MELODY NIXON interviews PHILLIP LOPATE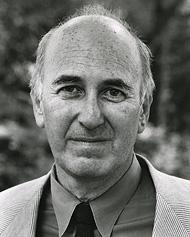 In this month's author Q&A, Melody Nixon speaks with Phillip Lopate about public art and communal spaces, his relationship to cities, and New York City as a "place that encourages wit." Lopate's essay "Above Grade: New York City's Highline" — about the public park built on an elevated freight rail line in Manhattan that opened in 2011 — appeared in Issue No. 02 of The Common.
MN: At the end of the Brooklyn Book Festival this year, you read outdoors on the Brooklyn Bridge Park waterfront before the illuminated lower Manhattan skyline. You read a short piece of your own and excerpts of other writers who have taken the place of Brooklyn as subject, such as Paul Auster, Truman Capote, and Hart Crane. Each piece related somehow to the changing scene: the moving East River, the lights of the skyline as they switched on, the rattle of cars through Brooklyn brownstones. I found the hyper-awareness of setting, in relation to the reader and the text, very satisfying. How important is place to your identity as a writer? 
PL: In terms of my identity I think of myself as a writer first, a New Yorker second, a Jew third, and an American as (probably, a distant) fourth. But certainly my identity is very bound up with this particular place. New York City is in all my works — novels, poetry, nonfiction — whether as a backdrop or a character. In a sense I'm what you might call a "regional writer," and I feel very positive about cities in general. I don't want to apologize about cities — I like cities, and I think the rhythm of being in the streets or being indoors works into the sentences. There's a sort of New York speech, which is compounded of Jewish, black, Hispanic, and Irish, and so on, that percolates into one's syntax and one's way of forming sentences. All of that makes me very much a writer of a certain place.