Amherst, MA—The Common literary journal is pleased to announce its seventh award from the National Endowment for the Arts. The $10,000 Arts Projects award approved for 2023 will support the publication and promotion of place-based stories, essays, and poems by diverse writers from around the world.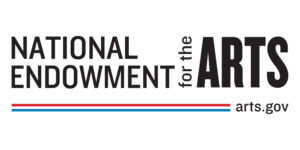 In previous years, The Common has published numerous global portfolios from areas including Palestine, the Lusosphere, and the Arabian Gulf. In spring 2023, supported by the NEA award, Issue 25 will feature a portfolio of stories and art from Kuwait, co-edited with TC Arabic Fiction Editor Hisham Bustani. This will be the magazine's sixth annual portfolio bringing contemporary Arabic fiction to American audiences.
"This generous NEA grant funds our continuing commitment to bring readers in this country the best contemporary Arabic short fiction," says founder and editor in chief Jennifer Acker. "Our unique portfolios showcase a curated selection of work that can't be found anywhere else."     
The grant will also support The Common's ongoing commitments to make a wide variety of international literature available to American readers and to provide writers in the U.S.with a global platform. The magazine's comprehensive outreach and promotion plan includes the open-access website, publicity campaigns and partnerships, educational programs like The Common in the Classroom and The Common Young Writers Program, as well as a variety of audio and web features promoting reader and contributor engagement throughout the year
Since 1966, the NEA has supported arts projects in every state and territory in the nation. The Common's grant is among 1,251 Grants for Arts Projects awards totaling nearly $28.8 million that were announced by the NEA as part of its first round of fiscal year 2023 grants.
"The National Endowment for the Arts is proud to support arts projects in communities nationwide," said NEA Chair Maria Rosario Jackson, PhD. "Projects such as this one with The Common strengthen arts and cultural ecosystems, provide equitable opportunities for arts participation and practice, and contribute to the health of our communities and our economy."
For more information on projects included in the NEA grant announcement, visit https://www.arts.gov/news.