The Common just returned from CLMP's 11th Annual Lit Mag Marathon Weekend in New York City! You can see pictures from the event below, and lots more on our Facebook page (The Common on Facebook). On Saturday, we attended a literary magazine reading at the beautiful New York Public Library. On Sunday, we displayed our magazine at a fair to benefit Housing Works at their bookstore in Soho. Read Issue 00 here on our website.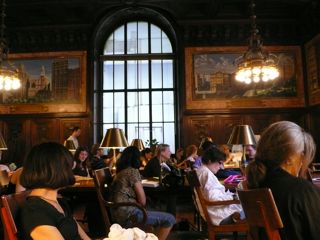 The reading, in the beautiful DeWitt Wallace Periodical Room.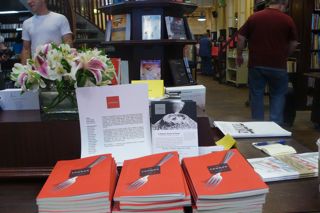 The Common on display at Housing Works.