Featured authors include Masha Gessen, Ngũgĩ wa Thiong'o, Carmen Maria Machado, and Min Jin Lee
Amherst College will host LitFest 2018, its third annual literary festival celebrating fiction, nonfiction, poetry and spoken-word performance, on March 1–3. The event, co-hosted by The Common, features readings and conversations with Pulitzer Prize-winning author Junot Díaz, 2017 National Book Award winner and Amherst College professor Masha Gessen, acclaimed Kenyan author Ngũgĩ wa Thiong'o, and 2017 National Book Award finalists Carmen Maria Machado and Min Jin Lee, among others. All events are free and open to the public. All author events will take place in Johnson Chapel on the College's campus and most will include an audience Q&A and author book-signings.

The festival kicks off on Thursday, March 1, at 7:30 p.m. with "National Book Awards on Campus," a partnership between the National Book Foundation, Amherst College and its award-winning literary magazine The Common. Parul Sehgal, New York Times book critic, will host a reading and conversation with 2017 National Book Award finalists for fiction Carmen Maria Machado, nominated for Her Body and Other Parties, and Min Jin Lee, nominated for Pachinko. Excerpts from both books are available to read here.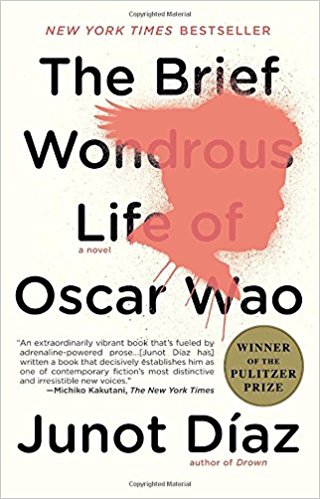 The LitFest 2018 headline event takes place Friday, March 2, at 7:30 p.m. Junot Díaz, Pulitzer Prize-winning author of The Brief Wondrous Life of Oscar Wao, will give a reading, followed by a conversation hosted by Amherst College alumna Jennifer Acker, editor-in-chief of The Common.

The festival continues Saturday, March 3, at 1 p.m. when Amherst College alumnus Cullen Murphy, editor-at-large of Vanity Fair, will host "Writing in America: Siblings Masha Gessen and Keith Gessen," who will discuss their literary lives and work. Masha Gessen is currently the John J. McCloy '16 Professor of American Institutions and International Diplomacy at Amherst College and the author of the 2017 National Book Award-winning The Future Is History: How Totalitarianism Reclaimed Russia. Keith Gessen is a co-founder of n+1 and the author of All the Sad Young Literary Men.

The festival concludes Saturday at 3:30 p.m. with "Ngũgĩ@80: This Time Tomorrow," a reading and conversation with renowned Kenyan author Ngũgĩ wa Thiong'o, author of more than a dozen acclaimed books including Wizard of the Crow. The event will be hosted by Peter Kimani, an award-winning Kenyan poet and author and Amherst College's visiting writer-in-residence.
Additional LitFest 2018 events include a poetry slam by Amherst College students, tours of the Emily Dickinson Museum, and a conversation with poets and Amherst College alumni Raphael Campo and Tess Taylor. Visiting authors will also teach master classes for Amherst College students. The festival is organized by Amherst College's Center for Humanistic Inquiry, The Common and the Emily Dickinson Museum.
For the full event schedule and biographies of each guest, visit www.amherst.edu/go/litfest.