The ethos of the modern world is defined by immigrants. Their stories have always been an essential component of our cultural consciousness, from Isaac Bashevis Singer to Isabel Allende, from Milan Kundera to Yiyun Li. In novels, short stories, memoirs, and works of journalism, immigrants have shown us what resilience and dedication we're capable of, and have expanded our sense of what it means to be global citizens. In these times of intense xenophobia, it is more important than ever that these boundary-crossing stories reach the broadest possible audience.
Now in its sixth year, the Restless Books Prize for New Immigrant Writing supports the voices of immigrant writers whose works straddle cultural divides, embrace the multicultural makeup of our society, and interrogate questions of identity in a global society. This prize awards $10,000 and publication with Restless Books to a writer who has produced a work that addresses the effects of global migration on identity. This year's judges, Francisco Cantú, Shuchi Saraswat, and Ilan Stavans, have selected the below four finalists. Click on the links in each section to read excerpts from their books.
Drifts by Natasha Burge
A strikingly original exploration of autism and psychogeography, Natasha Burge's Drifts takes us through the souks, caves, and sands of the Arabian Gulf to create a loving and sensorial meditation on place and transcultural identity. In gorgeous poetic prose, Burge probes her unfurling awareness of autism, connecting seemingly tangential thoughts and wanderings with the anchored histories of the Arabian Gulf. The scenic and descriptive power of Burge's writing is remarkable, bringing to life vivid landscapes, city streets and markets, desert sunsets, and unseen waters flowing beneath the earth.
By Its Right Name is a courageous and profoundly intimate story of recognizing and reclaiming the power of one's sexuality. Ani Gjika intricately reconstructs her personal history in America, Albania, and beyond, naming traumas that often remain unspoken. By Its Right Name is a different kind of immigrant story, one that demands that we consider the specific, insidious ways that patriarchy controls a woman's relationship to desire and sex, as well as to her body, mind, and expression. With a poet's ear, Gjika finds language for confronting patriarchy, misogyny, and the male gaze on the most intimate of terms, ultimately revealing the transformational power of self-discovery through the written word.
The illuminating essays in Lisa Lee Herrick's Endangered Animals describe contemporary Hmong American culture and community with journalistic vigor and a keen sensitivity to the lack of literature by Hmong Americans. With great authority, Herrick interrogates what is lost in personal, ancestral, and cosmic terms when a family leaves the homeland that holds their history, their forebears, their mythologies. Displaying a deeply felt sense for the customs, rituals, and folkways that re-evoke left-behind terrain, she conjures it anew amidst the unfamiliar realities of immigrant life. How do we maintain a diasporic culture? How can we uphold and bolster the spirit in the face of war, migration, and forced adaptation and erasure? These essays of startling range and vision provide new ways of thinking about these essential quandaries of our age.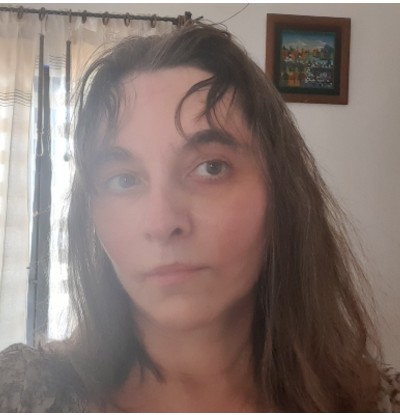 Nina Kossman's Family Dictionary of the Twentieth Century is a deeply lyrical, panoramic exploration of a family tree shaped by the cataclysms of history. In this assemblage of memories, Kossman exhumes displaced, forgotten, and buried family stories in order to make whole what has been scattered and destroyed by Nazism and Stalinism, while also attempting, through her devotion to her Russian émigré parents, to keep whole the family that still lives. In the tradition of W. S. Sebald, Nina Berberova, and Natalia Ginzburg, Kossman probes questions of "outsider"-ness within one's own immigrant communities and friendships, plumbs the subconscious, and maps the incomprehensible scale of twentieth-century events and the intimate inheritance of its traumas. These vignettes in Family Dictionary of the Twentieth Century—these entries—build to an immensely moving conclusion about what it means to be the carrier and keeper of a family's history.