MELODY NIXON interviews NICOLA WALDRON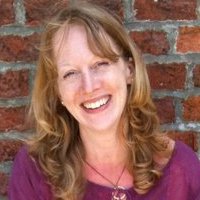 In this month's author Q&A, Melody Nixon speaks with Nicola Waldron about finding and feeling at home, the American Dream versus the British Dream, and wanderlust. Waldron's essay "The Land Up North" appeared in Issue No. 04 of The Common.
MN: In your essay "The Land Up North" you write about the sense of security and possibility afforded you by the land that you and your husband bought in the Catskills. The essay is poetically written, highly evocative of place, and has an appealing lightness of language. Who are your influences? Do you read mainly nonfiction?
NW: That essay was written when I was reading a lot of nonfiction. Dinah Lenney, the author of "Bigger than Life," was my teacher at Bennington and is one of my great hero-mentors. She recommended to me Abigail Thomas's work, especially her book "Safekeeping," and my essay was written in response to that book. I'd also just been reading Jo Ann Beard.