This is the third installment of an online series highlighting work by Black authors published in The Common. To read  The Common's statement in support of the nationwide protests against anti-Black racism, white supremacy, and police brutality, click here.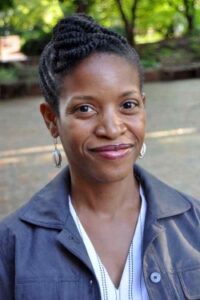 Sufiya Abdur-Rahman
 teaches nonfiction at Washington College. Her work has appeared in 
Catapult, The Washington Post, Washington City Paper, Bull Men's Fiction, The Source, Chicago Tribune, Los Angeles Times
, and 
NPR
. Her essay "Ode to the Floor" was published in April 2020. 
"His communion with carpeted ground epitomizes my grandfather's core-emanating freedom. Perhaps it comes from being raised by people with firsthand knowledge of enslavement who were suddenly granted sovereignty to decide their own fates in a state where everything—from the cotton and tobacco fields dotting country roads to the regionally attributed hospitality that feels like nothing but cover for long-held resentments—is reminiscent of bondage; or perhaps from escaping it all at age fourteen on the Silver Meteor, headed north, with a cash-filled cloth pouch dangling from a strong cotton string tied tightly round his neck."
---
ruckus by Vaughn M. Watson
 Vaughn M. Watson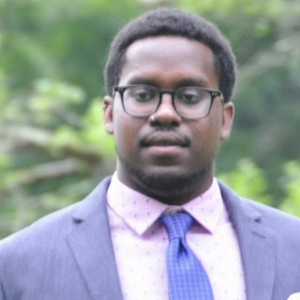 is a New York-based writer. His work is published in Tahoma Literary Review and About Place, among several other literary journals and his short fiction has been nominated for a Pushcart Prize. He is currently working on Payaos, a cross-genre collection, while serving as the managing editor of Newtown Literary.  
"corpses of color rotting
in a Brooklyn truck
centuries of American exceptionalism
culminating in myths
of immunity to an unknown pathogen
deregulated decades of corporations as people but
race as specter
years of Trump."
---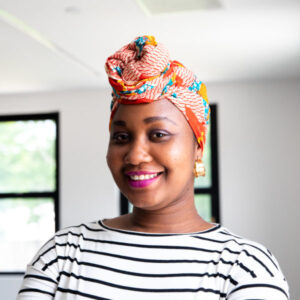 Afua Ansong
is a scholar and artist, currently working on a collection of poems about Adinkra symbols from Ghana, interacting with these symbols as modes of grief and artistic freedom. Her work can be seen or is forthcoming in
Aquifer
,
Prairie Schooner
, and
Frontier
, and on her website, afuansong.com.
"Praise this Saturday which permits me to wash with my hands (I detest this).
Praise my dirty clothes, the ones I leave for my grandmother who starts the cycle with cold soapy water.
Praise the rinse, the rush upstairs to the open roof. There, the clouds open as I hang and hide my American jeans from my neighbors who don't even trust the wooden pins to work.
Praise Makola market, where the high-pitched chatter of women worn out by the heat of the day welcomes me. One by one, they bargain with a housewife who doesn't have a cedi to spare.
Praise the adult crabs, corn dough, bag of fresh okra stuffed in her basket."
---
LDR by Bernard Ferguson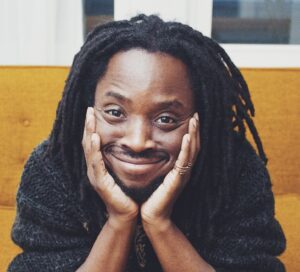 Bernard Ferguson is a Bahamian poet, essayist, and MFA candidate at New York University. His work is published or forthcoming in The New Yorker, The Paris Review, and the Best New Poets 2017 anthology, among others. He is the winner of the 2019 Hurston/Wright College Writers Award, the 2019 92Y Discover Contest, and a variety of poetry prizes. His poem "LDR" was published in Issue 18.
"the great ramble of the roads toward the airport, the flight
up & down the flight of stairs inside the house in which
i work now, inside the city & its parks that sprawl long & point
toward the river, which points toward an ocean, the soft hush of the air
conditioning unit above my bed, the drop of rain against my window
& the duty of its siblings falling together, the music they make
& the count i keep of them in my head, the way i count without
my knowing, like i count the seconds, violent shifts from nothing
to nothing & the wind of them against my body, i stack & stack"