As we begin 2015, our recommenders are heading into the wilderness. These books range widely through time and space, each embracing its own unique heart of contradiction—exile and home; passion and failure; reason and chaos; doubt and confidence. Heavy with both fictional biography and memoir, we bring you familiar faces from the dark woods of alienation and obsession. Dive into the new year with these five maps by which to recognize yourself and find a path through the forest.
Recommended:
The Same Roads Back by Frank Dullaghan, The Season of Migration by Nellie Hermann, Swimming Studies by Leanne Shapton, A Madman Dreams of Turing Machines by Janna Levin, Fourth of July Creek by Smith Henderson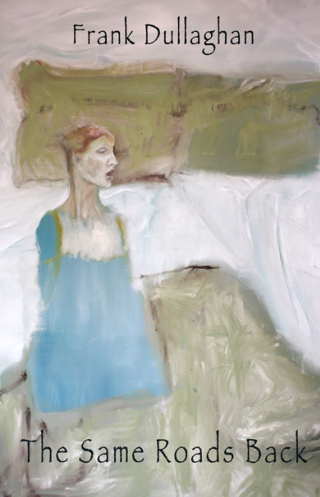 The Same Roads Back by Frank Dullaghan
Recommended by Zeina Hashem Beck (Poetry Contributor, Issue 07):
In The Same Roads Back, Irish poet Frank Dullaghan crafts poems that are diverse, authentic, and accessible. They skillfully cover a variety of topics (and countries), such as childhood memories, mental illness, death, love, war, and the Arab world. They are moving, often lyrical (without being sentimental), sometimes humorous, and they always seem to occupy a space between grief and hope, between exile and home. Two lines from the opening poem read, "this is where the lost end up, in this nowhere street, / emptying their hands of the one glove left to them." Loss (of a child, a parent, a country, a job, the mind, or the self) is indeed central to this collection, but so is finding the roads back, as the title suggests.
The Season of Migration by Nellie Hermann
Recommended by Melody Nixon (Interviews Editor):
This deft, highly psychological portrait of Vincent Van Gogh during a lesser-known period of the artist's life takes us through the unraveling and eventual affirming of the artist's self, in a mesmerizing character study of a young Van Gogh wracked—contradictorily—by self-doubt and an overwhelming sense of right and wrong. Nellie Hermann's brilliance lies in her ability to create empathy with an extremely unusual character, providing nuanced insight into thought processes—in both first and third person—that would not otherwise be relatable. "Monsieur Vincent's" sense of alienation from his culture and upbringing is alleviated only by his journey to the bleak, desolate territory of Belgian coal mining country, the descriptions of which are rendered with an absorbing lyricism, drawn in a language that is visually lingering and as conscious of the presence of light and shadows as Van Gogh's own work.
Swimming Studies by Leanne Shapton
Recommended by Francesca Marciano (Fiction Contributor, Issue 07):
Leanne Shapton is a graphic novelist, artist, designer of the opinion page of the NYT, and author of brilliant books I fell in love with, such as Important Artifacts and Personal Property from the Collection of Lenore Doolan and Harold Morris and the recently published Women and Clothes. I've just read an earlier work of hers, Swimming Studies, which is equally brilliant. Beware, this book is not for swimmers only and is much more than just a memoir. It's a meditation on passion, obsession, failure, and identity. The book, like all of her works, is also a mix of illustrations, photographs, and lists of different pool smells, photos of her entire collection of swimming costumes, watercolors of the same landscape seen from the same hotel window at different times of day, a sequence of white and blue rectangles that represent differently shaped pools. Shapton's voice is unique, insightful, graceful, and her prose is exquisite. As an artist she has been able to draw a parallel between art and water, training and creating. Her vivid descriptions of her body in water, of the pre-dawn mornings getting ready to go to the pool, looking out at the pitch black snowy sky, will stay with me for a long time.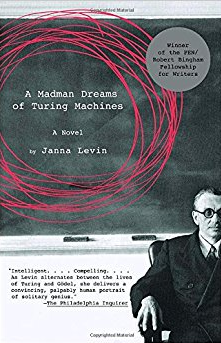 A Madman Dreams of Turing Machines by Janna Levin
Recommended by Stephen O'Connor (Fiction Contributor, Issues 03 and 07):
Janna Levin's thought-provoking and exquisitely imagined first novel, A Madman Dreams of Turing Machines, tells the stories of two geniuses, Kurt Gödel and Alan Turing, who understood the world with an unprecedented depth of insight, and yet were largely baffled by the challenges of ordinary human existence. Gödel's Incompleteness Theorem showed that there were certain clear mathematical truths that could not be proven by mathematics alone, and thereby simultaneously established a limit to the coherence of rational thought and left open the possibility of the existence of God and the soul. Turing believed that the human mind was only a more elaborate version of his "electromechanical machine" (the first computer) and so entirely bereft of a soul. Despite the contradictory theological implications of their most celebrated ideas, these two men (who never met) led tragically parallel lives that Levin renders in beautifully observed and articulated prose.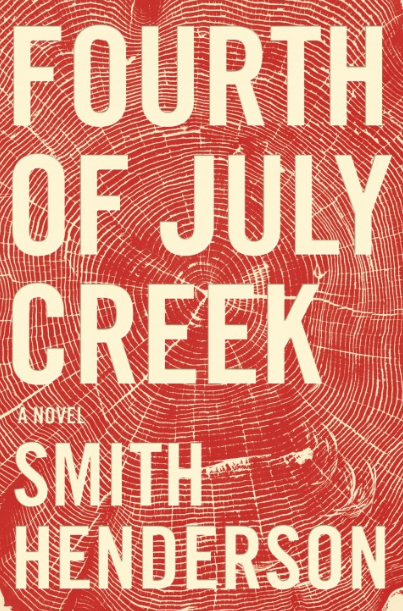 Fourth of July Creek by Smith Henderson
Recommended by Olivia Wolfgang-Smith (Social Media Editor):
Many of the blurbs on the dust jacket of this debut novel express some level of dismay at the fact that it truly is Henderson's debut, and after reading it I can understand why. This story of a troubled social worker and his equally troubled family, neighbors, and clients in rural Montana came in at the eleventh hour to become one of my favorite books of 2014. It is reminiscent of the best fairy tales—by which I mean not that its story is simple or cautionary, but that reading it enchants the world with terror and joy and chaos, the way fairy tales did in childhood. Arrestingly gorgeous descriptions of the Montana wilderness round out the riveting story and make Henderson a writer to watch. Read James Dickson's review of Fourth of July Creek here.