For May's Friday Reads, we tapped a few Issue 13 contributors to find out what they're reading. Their recommendations are diverse and complicated, dealing with hefty subjects—from mourning and the fear of death to geological history. If you haven't read their works in Issue 13, it's time to get started.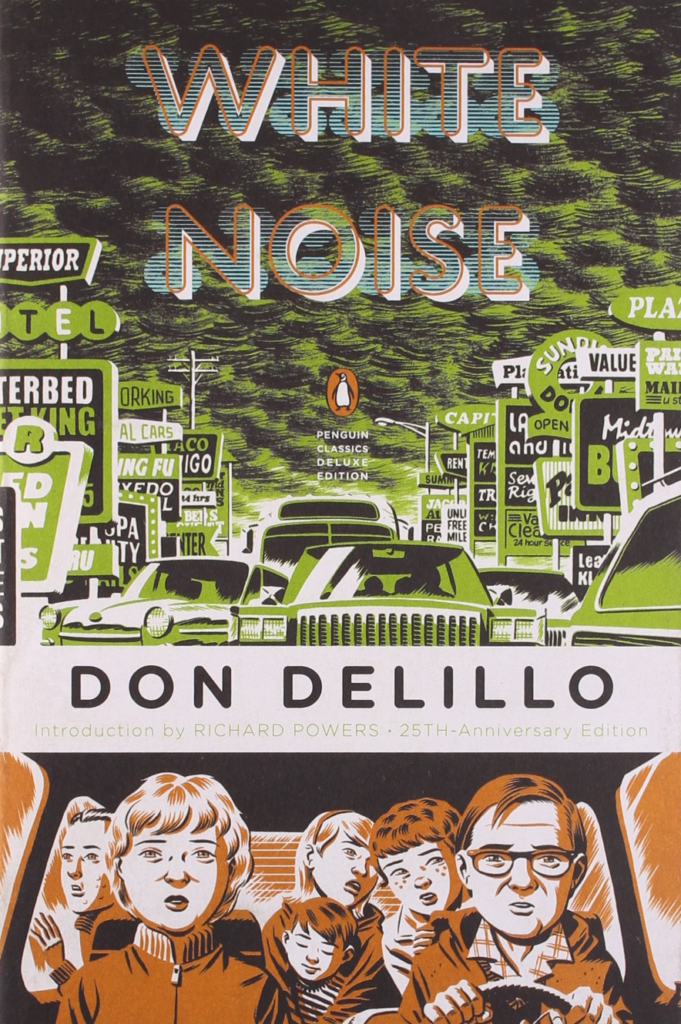 White Noise by Don DeLillo, recommended by Zak Breckenridge (Issue 13 Nonfiction Contributor)
Riven with cross-talk, radio interruptions, non-sequitors, White Noise is a distracting and distracted book. It is a book in which the radio chirps the words, "Convulsions, coma, miscarriage," and accompanies an escape from a toxic cloud with, "It's the rainbow hologram that gives this credit card a marketing intrigue." The long, looping conversations that are the main body of this novel do not quite add up to a conventional story. Bouncing from deep to stupid, they take place in the antiseptic environs of late-capitalist suburbia—the car, the mall, the kitchen, the supermarket—and range from advertising to vermin to Hitler studies. It features a toxic cloud that induces deja vu, a drug-addled biochemist unable to distinguish between words and things, and nuns who do not believe but pretend to believe so that nonbelievers can believe that someone believes.
I felt that White Noise was still teaching me how to read it up until the last paragraph. It is bizarre, veering so precipitously between the profound and the idiotic, dangling promises of plot and theme at the same time that it withdraws them. I am not sure I enjoyed it, but it has opened up a curiosity in me that would be hard to sate.
Assembling California by John McPhee, recommended by Max Ross (Issue 13 Fiction Contributor)
I just moved to San Francisco and, evidently wanting to learn about the area's geological history, picked up a copy of John McPhee's Assembling California. It ranks among the most compelling books I've read on the topic of plate tectonics along North America's fortieth parallel.
McPhee's aim, he notes early on, was to describe "not only the rock…but the geologists themselves…and a picture of the science." Those familiar with the author will recognize his mode: Assembling California is an assemblage of history, field notes, travel diaries, character profiles, and usually satisfying puns.
The story begins only one hundred million years ago or so ("Bear in mind how young all this is," McPhee notes), when pieces of the ocean floor began to rise up and attach to the western margin of what is now North America. It ends with a discussion of a 1989 earthquake in Loma Prieta that left dozens dead and thousands injured and serves as a symbol of California's inevitable disassembling—call it a cliffhanger.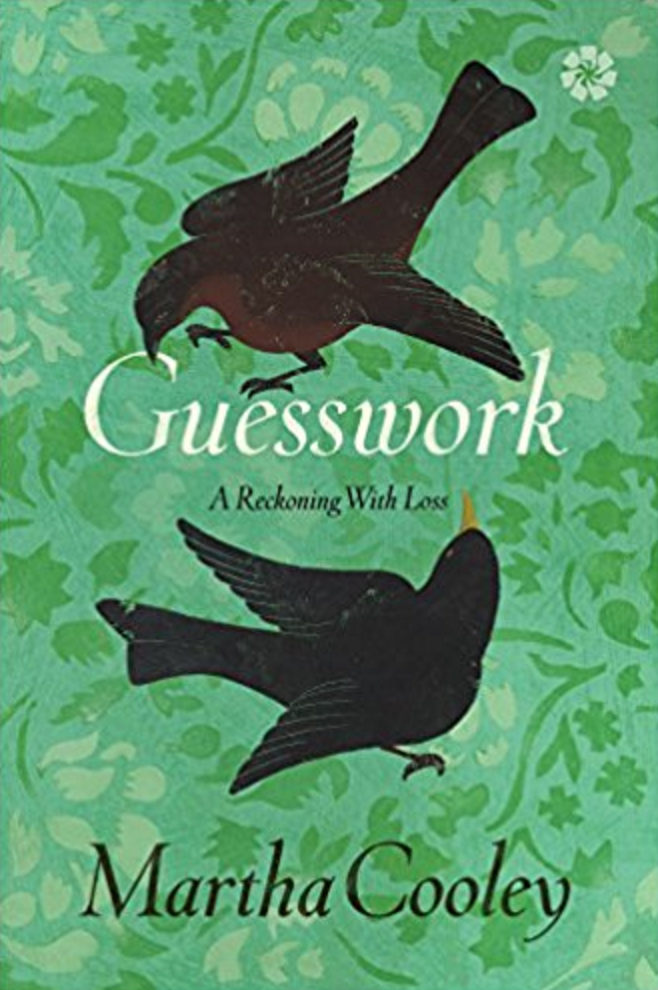 Guesswork: A Reckoning with Loss by Martha Cooley, recommended by Judith Baumel (Issue 13 Poetry Contributor)
Open Letter to Martha Cooley,
You know that I've read and loved the pieces you have written for The Common and elsewhere about your life in Castiglione del Terziere in Tuscany. And having visited you there, I know firsthand some of the protagonists of your book—the castellana Raffaella and her sheepdog Mia, your rescue cats Tristana and Big Boy, the contractor Daniel.
You and I have talked, as close friends do, about the subjects of this new and wonderful memoir—your mother's blindness and decline; your father's decline; the deaths of your friends (some of them our friends); about the catastrophe of the Costa Concordia shipwreck off your beloved island of Giglio; about Antonio and your great love affair.
None of my familiarity with the material in Guesswork prepared me for the pleasure of reading this intensely moving and uncanny work. I was touched by the depth of feeling and excited by your restraint, a restraint which seems a kind of homage to your mother and her imagined interior. Among many things, your book is a meditation on the nature of sight. What is seeing and being seen, what is insight, outer gaze, knowledge, perspective, point of view? With elegantly recurring images, each chapter sets these questions before us and examines, picks apart our assumptions, reframes its own reporting.
You cover so much interesting material and never show the tension with which you have strung the guy wires that sustain your fascinating digressions. How did you manage to talk about Walt Whitman, your grandmother reciting T. S. Eliot, varieties of suicide, about the old man in your father's assisted living facility who breaks into apartments to drink other people's liquor, the Emerson String Quartet playing Shostakovich, and make them all necessary? Following your words throughout this book, I get a sense of that light, knowing touch you describe between you and your mother. Guesswork is beautifully paced, and it is intentional, as the Buddhist part of you might say.
Early in the book you describe "two large black birds on an overhanging branch, beak to beak." You and Antonio wonder if they are fighting or wrestling, kissing or dancing, feeding each other or arguing over food. Antonio suggests they are negotiating. Together you two conclude you don't know what you are looking at. It's guesswork. This is Cooley wisdom and wit and wonder in a nutshell. Life consists of negotiations and guessing; so you have placed negotiations and guessing at the heart of every page.
Guesswork is not a book about grimly going on after loss. It is not a book about mastering any stage of grief on the way to closure or uplift. It is, happily, a book about telling the truth straightforwardly enough to remind us of the mysteries which compose our lives.